Browse by Genre
Featured Books
Inheriting the title from his murdered father, Alec finds just how dire things really are. His father's gambling obsession left the family with nothing but the entailed properties. The ton views him as a disgraced duke.
Alec, now The Duke of Wexwood finds himself in need of a bride. One with a substantial dowry. It needn't be a love match as Alec doesn't believe love exists except in rare cases. He needs a woman who can help him rebuild the dukedom.
Margaret Douglas is an American recently arrived back in England. She has fulfilled her late father's wishes by returning with her mother. Now she needs to find a husband. One who won't squander her dowry, someone who'll see her as an equal. Introduced by her cousin, the Earl of Norwood, Margaret and Alec come to an agreement which quickly turns into a passionate romance. Lurking in the background are secrets—ones Margaret can't hide from the duke. Secrets she brought from America. What will happen when Alec finds out what she's hiding?
More info →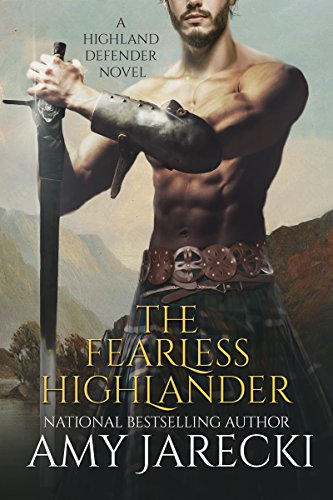 Heir to the most notorious clan in the Highlands, Hugh MacIain hides his identity while imprisoned in the bowels of Fort William's hell. Aye, this braw warrior has endured horrors that should have seen him dead, though now it appears it's the bloody flux that will send him to Satan's fire.
Optimistic, competent, and captivating, Charlotte Hill takes pity on a fevered prisoner sprawled atop a cot in the fort's surgery. When finally the Highlander opens his eyes, he seizes her heart with a pained stare. Truly, this is no commoner—but in 1692, a warrior loyal to the Jacobite cause and the daughter of a government colonel may as well be worlds apart.
After his escape, Hugh snatches a chance to woo the lass, until disaster strikes. While war and lust for vengeance force Charlotte further from Hugh's arms, the couple's romance seems aimlessly adrift on the open sea. Before they sail too far apart, can the tender love of an English lady coax a determined Highlander from his path of revenge?
More info →

If you love page-turning medieval romance, Once Upon a Knight is your cup of mead!Enjoy three beloved Medieval tales--never before boxed together--by New York Times Bestselling Author Tanya Anne Crosby. A prodigal son finds his fate with King Stephen's favorite illegitimate daughter, Henry's blue-...
More info →