Browse by Genre
Featured Books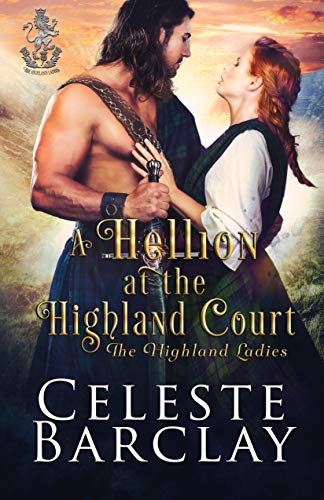 For more than a decade, Laurel Ross has been a lady-in-waiting at Robert the Bruce's royal court, a place where money is power. Laurel is the fourth out of five daughters, and the only one unwed. While Laurel isn't exactly a pauper, her father, the Earl of Ross, has already paid four large dowries. Sent to court to find a husband, Laurel's once youthful hope has turned to bitterness as one friend after another marriest. Her viperous tongue has earned her the title of "hellion". Will any man accept a bride who comes with such a small dowry?
Every man is guilty of all the good he didn't do…
Guilt is slowly eating away at Brodie Campbell. When Brodie's betrothed unexpectedly falls ill and dies after he refuses to escort her home in the rain, Brodie's guilt doesn't come from the woman's untimely death. It comes from the relief he feels that he's no longer bound to her. Brodie isn't interested in a biddable and mild bride. Intrigued by the fiery Laurel Ross, Brodie wonders if this shrew can ever be tamed. Armed with wealth and charm, Brodie welcomes the challenge. Will this spitfire relent long enough to find love with a man who tests her patience?
When a wager puts their lives in peril, Brodie and Laurel discover trust is earned, not given.
More info →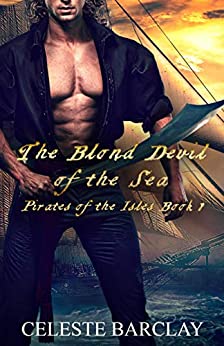 What happens when a lady smuggler meets a ruthless pirate?
Caragh Pedrick is used to men on the wrong side of the law since she runs her Cornish village's smuggling ring. Fishing no longer feeds their families in her coastal village, so she puts her resourcefulness and bravery to use. But she's unprepared for the pirate captain who captures her during a raid. Whisked away on a pirate ship, Caragh soon discovers that her pirate captain's form of command is anything but unsavory. Tempted by his piercing blue eyes and powerful manner, Caragh finds herself giving in to the Blond Devil. Can Caragh leave her smuggler's life behind for life on the high seas? 
What happens when a pirate captain tries to tame the fearless woman he mistakes for a lad?
Rowan MacNeil was forced from his home on the island of Barra and into a life of piracy. Now the captain of his own ship, Rowan expects obedience from the minx he unwittingly captures. When he raids the quiet village of Bedruthen Steps, Rowan decides Caragh, dressed as a lad, would make a fine cabin boy, but it's not long before Rowan discovers the curves that lay beneath her disguise. While he likes her spirit, his palm itches to lay down the law with the woman who's invaded his cabin and his life. The question is: will she give in to the Blond Devil?
When misunderstanding and distrust threaten his burgeoning relationship, Rowan must put his faith in his lady smuggler. With a choice to make, Caragh must decide if she can forgive her pirate lover and make a new life with him. Can Rowan put his painful past behind him to save his burgeoning relationship? Can she curb her independent spirit in exchange for an adventurous new love?
More info →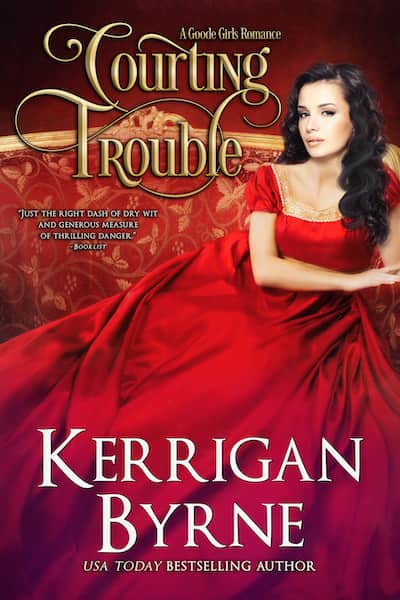 Doctor Titus Conleith emerged from his time as a battlefield surgeon with a mysterious fortune, a lethal secret, and a demon on his back. Ruthlessly intelligent, he was able to lift himself from his beginnings as coal-stained bastard through merciless discipline and inexhaustible skill. Alone by choice, he swore never to open his heart to another. Not after Honoria Goode. The heiress who shattered his hopes and then tread upon the shards of his heart with her bejeweled slippers. The beauty with whom he shared his first taste of passion, before she gave her hand to another.
The woman whose life he just saved from bleeding out on his table...
Honoria's life as a Viscountess has been nothing but a misery she'd brought upon herself with her own cowardice. Trapped for years in a loveless marriage to a cruel rake, she has been widowed by the consequences of his villainy.  Now, she must face the man with the blazing golden eyes of the boy she once worshiped, and the dark past they both share.
As their passion reignites with the same fervor of their youth, Honoria can't help but begin to wonder…
Will he allow her the second chance she doesn't deserve?
More info →