Browse by Genre
Featured Books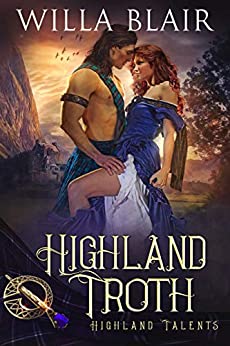 Years ago, after tragedy struck Jamie Lathan's family, fosterling Caitrin Fletcher was sent home, out of danger. Heartbroken, young Jamie never expected to see her again. He certainly never imagined he'd be called upon to escort her to be betrothed to another man.
But now, as their attraction reignites during the trip, Jamie's longing for Caitrin deepens, and he despairs to lose her again. The secret he hides, however, may prevent any chance for a future with her. Can Jamie find a way to claim her himself without starting a war involving three clans?
Caitrin is torn between her duty to make the marriage her father wants and her feelings for Jamie, the lad she's loved for years. When she meets the man her father has chosen, her secret Highland talent tells her he cannot be trusted. Can she refuse the powerful lord without revealing how she knows he's lying...about nearly everything?
More info →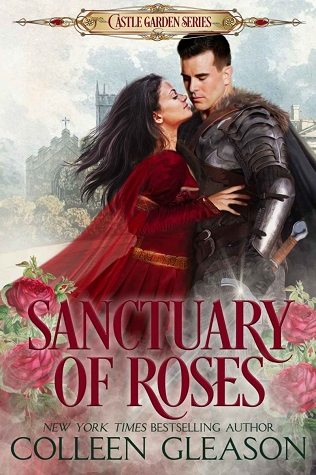 Madelyne de Belgrume has lived in secrecy in a hidden abbey for years. Her mad, abusive father, Fantin, believes she is dead.
Lord Gavin Mal Verne wants nothing more than to seek revenge on Fantin de Belgrume … and he has the king's blessing to bring the man to heel.
After a battle with Fantin that leaves Gavin nearly dead, he accidentally comes upon a hidden abbey … and the beautiful, serene nun who helps to heal him…and touches his heart in more ways than one.
When Gavin discovers Madelyne's true identity, she is forced to leave the sanctuary of the abbey and appeal to King Henry for succor.
To her horror, Madelyne learns she must either marry … or be returned to her father's custody.
More info →

Never before together in one box set, the complete Impostor series—Seduced by a Prince, A Crown for a Lady and The Art of Kissing Beneath the Mistletoe… Seduced by a Prince Merrick Welbourne never anticipated discovering a long-lost twin—particularly one who'd rob him and leave him for dead ...
More info →