Browse by Genre
Featured Books
One of the worst snow storms in over a decade hits England. What's the worst that could happen?
Lady Jane Blackmont finds herself stranded at the Earl of Norwood's estate. Not looking for love of any fashion, she finds herself falling for a neighbor and one of her brother's friends.
The Earl of Norwood rescues the young woman after her carriage careens off the road. Right in front of his estate. Norwood's been unlucky in love, but finds himself intrigued with the smart and talented Lady Jane.
Does he dare open himself up to love?
Life is about to hand the pair more than most young couples have to deal with in a life time. Lady Jane shows Norwood she's up to the challenge.
More info →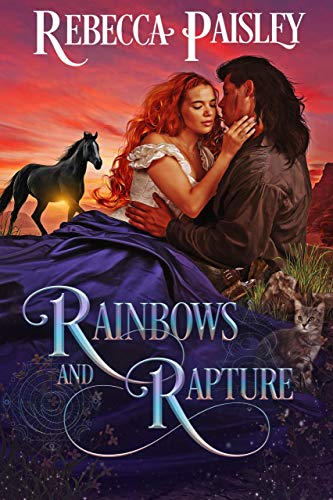 Russia Valentine is looking for a noble Prince Charming to make all of her happily-ever-after dreams come true. But when a hardened Texas gunslinger comes swaggering into the saloon where she works, she can't resist falling beneath the seductive spell of his midnight-black hair and glittering obsidian eyes.
Santiago Zamora stopped believing in fairy tales—and happily ever afters—a long time ago. The last thing the reluctant bounty hunter needs in his life is a tart-tongued beauty who sings like a dying nanny goat, has a cat who insists on sleeping in his hat, attracts catastrophe wherever she goes, and makes his pulse pound with a dangerous desire he had hoped never to feel again.
When Russia tricks Santiago into helping her track the villain with the power to destroy all of her dreams, Santiago must fight the temptation to surrender to a spell of a different kind—one woven of passion and tenderness…and the irresistible hope that it might not be too late for him to find a happily ever after of his own—in Russia Valentine's arms.
More info →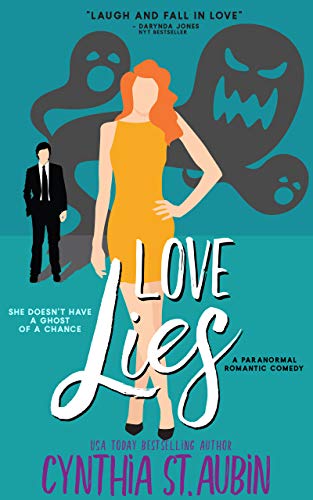 It's bad enough that the world's most powerful vampires are following gallery assistant Hanna Harvey like a cloud of undead mosquitos. But finding one of their heads in the trunk of her Mustang? There's not enough cheese in the world to unsee that. Her stud-muffin alpha werewolf boss, Mark Abernathy suspects that someone stashing vampy bits in Hanna's immediate vicinity is part of a plot to set-off an inter-species war…with Hanna's own destiny at its heart.
Getting to the bottom of Hanna's headless guests will mean fending off the dogged investigation of Detective James Morrison—now suspended from the force and hell-bent on exposing the secrets that could not only destroy Abernathy, but everyone he's sworn to protect.
Now facing a force older and more sinister than any she's encountered, the stakes have never been higher for Hanna, who must finally decide to ascend to her rightful place in the pack, or risk losing everything—and everyone—she loves.
More info →