Browse by Genre
Featured Books
Previously titled Fall From Grace, this classic Jill Barnett love and laughter novella is set in the Highlands of Scotland, where the Clan McNish has been raided and left starving by their bitter rivals, the McNabs. As granddaughter to the clan chieftain, Grace McNish decides it is her duty to capture and ransom a vile McNab. But she and her clan of misfits mistakenly capture the wrong man, Colin Campbell, Earl of Argyll and Lord of the Isles, who is on his way to decide the fate of the two warring clans.
More info →

Four identical sisters are prophesied to hold the fate of the entire world in their powerful hands. Meet the Witches of Port Townsend...Moira. A water witch, Moira has always been a healer, but the one soul she can't mend is her own. When a magical spell summons her away from the safety of the Bayo...
More info →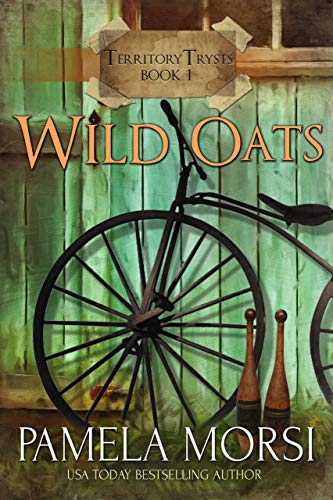 From a Rita-award-winnning author and USA Today bestseller... "Wild Oats is another perfect little gem—a wonderfully warm read that brings readers a sense of delight and deep satisfaction." —RT Book Reviews.Territory bachelor, Jedwin Sparrow, was merely hoping to sow some wild oats. And fro...
More info →