Browse by Genre
Featured Books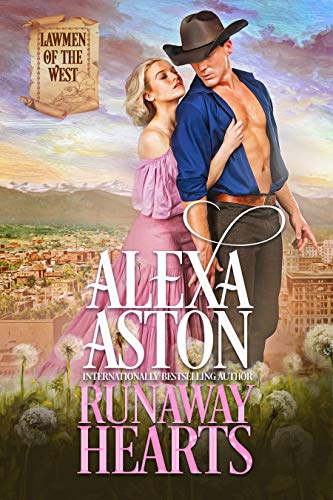 A young woman fleeing to save her life.
A untrusting loner weighed down by guilt.
Two very different souls who find love in the booming American West . . .
Shortly after her beloved father's death, Emma Bradford becomes a runaway heiress when she overhears her beau and stepmother plotting to steal her fortune—and take her life. She jumps on a train headed to the American West and is instantly attracted to a handsome stranger onboard.
Pinkerton detective Rye Callahan is assigned to protect an opera diva as she travels from New York to Colorado and remain undercover as a bodyguard during her engagement at Denver's newest opera house. Along the way he encounters a beautiful woman who looks and sings like an angel, but Rye is married to his job and determined not to become involved with the woman romantically.
But Rye and Emma wind up living in the same house in Denver, and their relationship heats up fast. When the diva disappears without a trace, Emma takes her place on stage—only to wind up missing soon after. Rye races against the clock to find both women in time. And if he does, will he be able to open his heart and learn to love?
More info →

Fury Of Fate (A Dragonfury short story)
She's determined to try something new…
Sasha Cooper is a woman on a mission. Determined to let loose and live a little, she takes her best friend's advice and embarks on a night of passion with a complete stranger. No regrets in the morning. No looking back either. But when the one she chooses turns out to be a Dragonkind warrior, Sasha knows she's in trouble—and that the man she believed was a dream come true could end up being her worst nightmare.
He never intended to get involved…
Ivar, leader of a rogue faction of Dragonkind, isn't a pushover. So when a noisy neighbor jeopardizes the security of his secret lair, he decides to take care of the problem once and for all. Little does he know banging on Sasha's door will send him on a passionate odyssey unlike any he's ever experienced. But when the night takes a deadly turn, he's left little choice—escape from the woman who possesses the power to kill him, or die trying.
More info →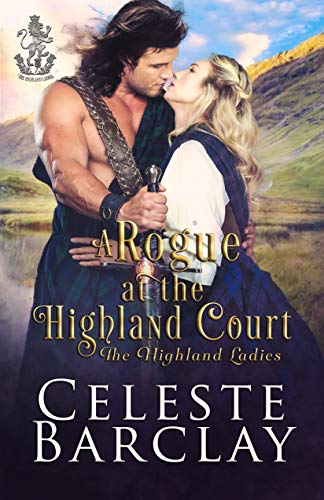 A runaway bride...
Allyson Elliot spent her childhood in the shadows of her five older siblings, but after surviving rumors about her parentage, she finds a new, carefree life at the Scottish Highland court. Free of suspicion, Allyson blooms into a vibrant lady-in-waiting, but an unexpected arranged marriage turns her world upside down. Desperate, Allyson becomes a runaway bride as she tries to escape her betrothal. Can Allyson fight for her freedom to choose? Is Allyson the woman to get the notorious rogue to change his ways?
A handsome rogue...
Ewan Gordon may be the heir to his clan's lairdship, but he's enjoying the life of a bachelor with his twin, Eoin. Ewan is attracted to Allyson and even considers stealing a kiss, but when the king orders he marry Allyson, Ewan is forced to reconsider his ideas on marriage and fidelity. As Ewan chases Allyson, he discovers there's more than meets the eye to this naive but courageous young lady. Can Ewan convince Allyson that he's the man she needs? Will Allyson find the confidence to trust Ewan?
A family that divides...
When members of Allyson's family set out to destroy their blossoming relationship, Ewan must fight to keep Allyson from slipping back into the shadows. Jealous sisters, thoughtless brothers, and indifferent parents threaten to steal Allyson's and Ewan's chance for their happily ever after. Can they learn to rely on one another? Or will Allyson's family create a rift that pushes them apart for good?
More info →