Browse by Genre
Featured Books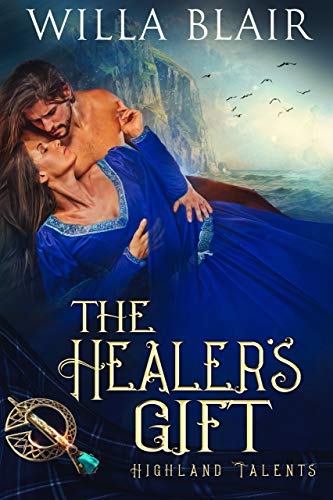 The Healer's Gift resolves the story of one of the most tormented characters in HIGHLAND HEALER. Coira MacDugall deserves the harshest punishment for her actions in the Highlands. But her clan's new laird, Logan, defies her expectations. And the Healer's gift changes everything she thought she knew -- about herself and her future.
Coira MacDugall paid with her life for her attack on the Highland Healer. But her victim did more than heal Coira's fatal wound that awful night. Now drowning in the unwelcome emotions of others, Coira wonders if her new empathic ability was meant as a gift or a curse.
Logen MacDugall must discover who killed three previous lairds if he hopes to survive for long in the position. He believes Coira's new sense can help him root out the conspirators, but after her disastrous time in the Highlands, the last thing she wants is to get involved with another laird. Logen must help Coira gain control of her talent in time to save him and their clan from those intent on destroying MacDugall.
Can Coira believe this laird truly loves her? Or will her memories lead her to madness again?
More info →

Three bestselling romances by New York Times Bestselling author Tanya Anne Crosby, all rich with history and lore and capturing the passion and pageantry of the Middle Ages. This specially priced box set will be available for a limited time. HIGHLAND FIRE, BOOK 1Only one woman will tempt Aidan...
More info →

"If you like Janet Evanovich and Mary Janice Davidson you will LOVE Cynthia St. Aubin!" -Savvy Reader, Reviewer
Someone is killing werewolves. At least, that's the way Vincent Van Gogh tells it when he shows up at Mark Abernathy's art gallery seeking protection. For gallery assistant and art history addict Hanna Harvey, meeting Van Gogh is a dream come true—until death follows the troubled artist to town and Hanna becomes the murderer's next target.
More info →