Browse by Genre
Featured Books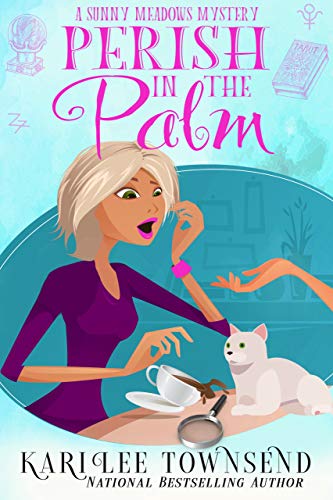 Sunny's life is finally on track. Her fortune-telling business in the quaint town of Divinity, New York is running smoothly, her parents have finally stopped interfering, and her boyfriend Detective Mitch Stone has moved in with her. But then her life derails, leaving the palm of her hand empty and her dreams just out of reach.
More info →

"Hilarious, compelling, and downright sexy! St. Aubin takes us on a wolfy ride you don't want to miss." - Juliette Cross, Author of Wolf Gone Wild 
For Hanna Harvey, happily ever is just the beginning…of a hot mess. Now mated to darkly dangerous but irresistibly seductive werewolf, Mark Abernathy, she's finding that life isn't the endless cheese and whisky fueled boinkfest she'd imagined it to be. Plagued by terrifying nightmares of a mysterious entity bent on her destruction and drowning in her new responsibilities as the alpha female of the werewolf world, she's begun to doubt that she really is the heir. And she isn't the only one.
More info →

In this second installment of her breathtaking De Montforte Brothers series, New York Times and USA Today bestselling author Danelle Harmon introduces us to Englishman Lord Charles de Montforte, who awakens in the tender care of an American beauty after being wounded in battle. Amy Leighton has long...
More info →