Browse by Genre
Featured Books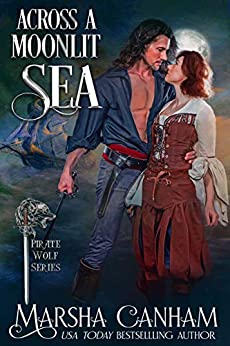 A rip roaring high seas adventure set in Elizabethan England when dashing privateers known as sea hawks banded together to guard their country and their queen against the Invincible Armada being amassed by Spain. Simon Dante, the Pirate Wolf, meets his match in battle and in love when he crosses swords with Isabeau Spence. Together they join forces with Sir Francis Drake on a daring attack on Cadiz.
More info →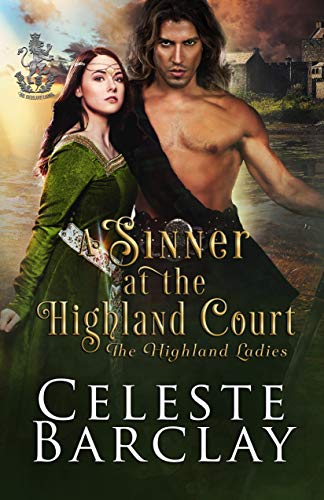 Lady Madeline MacLeod left Robert the Bruce's royal court five years ago because of her vanity and spitefulness. Prepared to take her final vows now, a royal summons to return to the Highland court leads Madeline to a marriage of convenience. Temptation in the form of a handsome Highlander makes Madeline question whether she'll return to the sinner she was. Will giving into her desires for her husband ruin Madeline's path to redemption?
A warrior in need of a wife to secure his inheritance…
Fingal Grant is the heir apparent to Clan Grant and in need of a wife. Not interested in a love match, Fingal searches for a woman who won't expect him to change his ways. The pious Madeline MacLeod is the perfect bride until Fingal realizes he doesn't want his wife to ignore him. Can Fingal convince Madeline that desire between a husband and wife isn't the carnal sin she fears?
A marriage of convenience that becomes most inconvenient…
Drawn to one another, Madeline and Fingal struggle to overcome their preconceived notions about marriage. Often insensitive and unobservant, Fingal realizes he has much to learn about being a husband. Clinging to the life she thought she would have, Madeline realizes she uses her faith as a shield. When a neighboring clan threatens the newlywedst, can Madeline and Fingal fight their way back to one another before the enemy separates them for good?
More info →

An RT Book Reviews HISTORICAL ROMANCE OF THE YEAR Nominee, LYON'S GIFT is a must read for fans of historical romance. - Affaire de Coeur Known as the Lyon for his prowess on the battle field, Piers de Montgomerie accepts a challenge from king David of Scotland—squash a troublesome Highland rebel...
More info →