Browse by Genre
Featured Books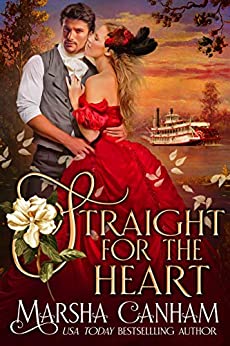 Antebellum Mississippi riverboats, gamblers, and a beautiful card sharp known as Montana Rose leading a double life in more ways than one. Will Michael Tarrington call her bluff or will they play for each other's hearts and lose all? Action, adventure, mystery, intrigue, and enough romance to keep you turning the pages!
More info →

Ronan was a legend among men...and the last thing he needed was a troublesome woman. Yet this fierce Irish warrior took a deathbed oath to protect a chieftain's rebellious daughter.Triona was a hellion of a woman...who would let no man rule her. Raised in the ways of a warrior, she defied Ronan's ev...
More info →

"Tanya Anne Crosby writes remarkable love stories." —New York Times bestselling author, Lisa KleypasFiercely independent, Elizabeth Bowcock – "Doc Liz" as she's known by all -- vows to raise her orphaned niece as her own. Unfortunately, the child's grandfather has declared the unwed...
More info →