Browse by Genre
Featured Books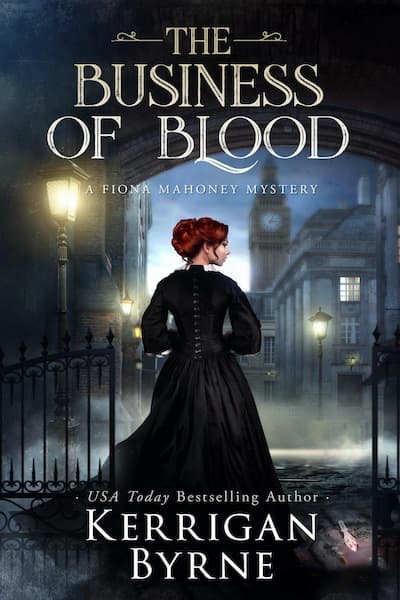 Dying is the only thing people do with any regularity, and Fiona makes her indecorous living cleaning up after the corpses are carted away. Her childhood best friend, Mary, was the last known victim of Jack the Ripper. It's been two years since Fiona scrubbed Mary's blood from the floorboards, and London is no longer buzzing about the Ripper, but Fiona hasn't forgotten.
And she hasn't stopped searching for Jack.
When she's called to a murder in the middle of the night, Fiona finds a victim mutilated in an eerily similar fashion to those of the Ripper, and only a few doors down from Mary's old home. The relentless, overbearing, and irritatingly handsome Inspector Grayson Croft warns her away from the case. She might have listened, if she hadn't found a clue in the blood. A clue that will lead her down a path from which there is no return.As a killer cuts a devastating swath through London, a letter written in blood arrives at her door, and it is only then that Fiona realizes just how perilous her endeavor is. For she has drawn the attention of an obsessive evil, and is no longer the hunter, but the prey. Fiona Mahoney is in the business of blood.
But she's not the only one...
More info →

From New York Times bestselling author Jill Barnett comes a charming tale of a fair English maiden and the brave knight who falls for her. Desperate to flee a forced marriage to England's most fearsome knight, Lady Linnet of Ardenwood hires the dangerous mercenary, William de Ros to help her escape to a convent. Unbeknowst to her, deRos is in truth the new Baron Warbrooke, who by agreement with Linnet's protective grandfather, has only a single week to woo and win her
More info →

Quent Fielding had it all: money, power, women, good looks…until he and his friends were frozen in time for fifty years.
Now he finds himself lost and alone in a new world of overgrown urban jungles.
Aside from the zombies, wild animals, and survival skills, his biggest challenge is taming the sexy, elusive, sharp-tongued zombie hunter, Zoe Kapoor.
More info →