Featured Books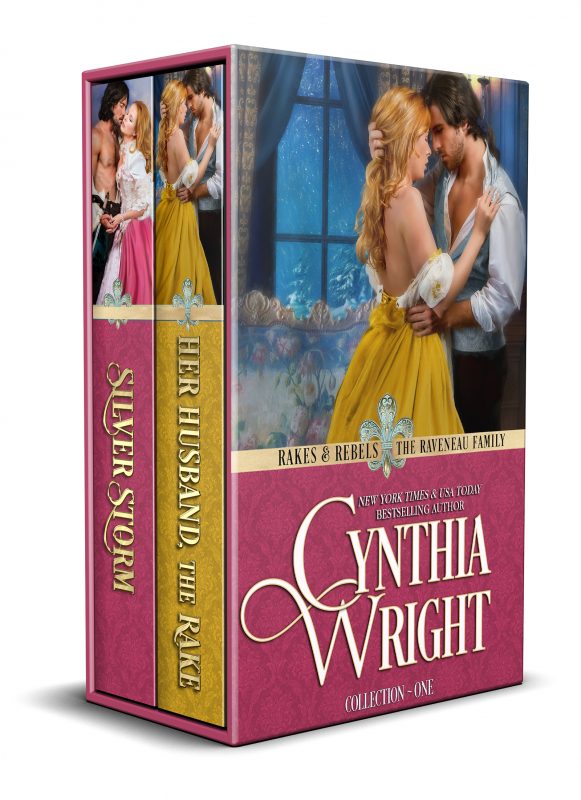 A TWO-BOOK SET starring a magical couple!
Join André & Devon, the couple who launched the Raveneau Family series, from their long-ago meeting and stormy romance in SILVER STORM to the sequel, HER HUSBAND, THE RAKE, that takes readers inside their still-passionate, but bumpy marriage...
More info →

Blessed — or perhaps cursed — with a fiery temper, a strong will, and a blatant disregard for his brother's wishes, Lord Andrew de Montforte's only desire is to be left alone. But after being caught in a compromising position with tempting Lady Celsiana Blake, the brilliant and brooding scientist/inventor is forced into marriage in this fast-paced, jocular tale in which a supporting cast of beloved pets, the warm and eccentric de Montforte brothers, and the Machiavellian influence of the mighty duke of Blackheath once again play a role...
More info →

Enjoy three exciting tales of captive brides in one extraordinary collection: Twin Passions, Captive Rose, and The Pagan's Prize!"Another fine example of Ms. Minger's amazing talent." – Johanna Lindsey, New York Times Bestselling Author"Outstanding...a well-written, moving story that shows...
More info →