Browse by Genre
Featured Books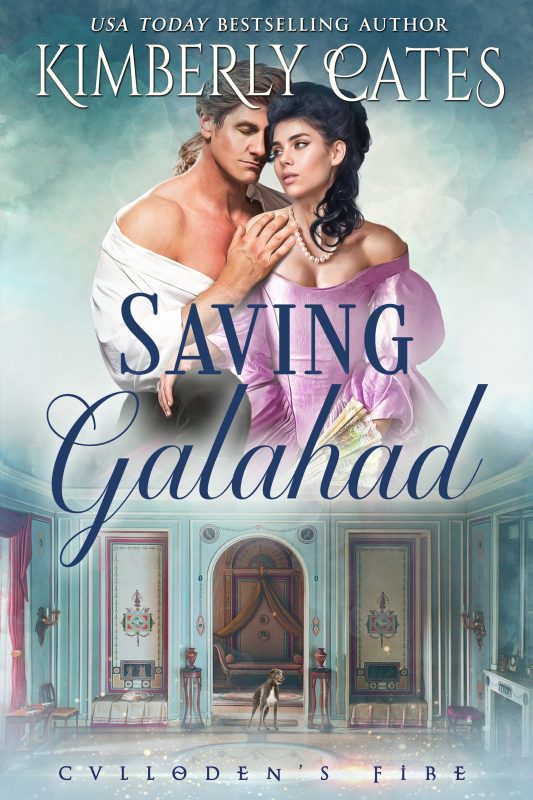 A long awaited sequel to Kimberly Cates beloved Culloden's Fire series. "Kimberly Cates is magnificent. Her every book is to be treasured again and again —Teresa Medeiros
An Embattled Lord: Known throughout his charmed life as "The Lucky Lord Lieutenant," Nate Rowland, Viscount of Harlestone, sees his fate change in an instant on the killing field of Culloden Moor. A serious wound suffered in battle shatters not only his life, but his marriage. Upon his return to his estates, the wife of his hot-blooded youth turns faithless. At a birthday gathering held by Viscountess Rowland intended to impress the ton, she is found strangled on the lawn outside the ballroom-- with Nate named by his enemies as the prime suspect.
More info →

He wanted no woman, except one made of sails and wood and wind ...
Handsome, wily Irish privateer Captain Brendan Jay Merrick is running from a painful past -- and fighting for a new nation's future when he arrives in the colonial town of Newburyport, Massachusetts, with plans for shipwright Ephraim Ashton to build his magnificent new schooner. Brendan's daring sea battles against His Majesty's fleet have made him a legend in his adopted country -- but one look at the dashing stranger and Ashton's daughter Mira starts making plans of her own. . . .
More info →

Elizabeth Bowcock – von allen nur "Doc Liz" genannt – ist ihre Unabhängigkeit sehr wichtig. Sie hat sich geschworen, ihre verwaiste Nichte als ihr eigenes Kind aufzuziehen. Allerdings hält der Großvater der Kleinen sie als unverheiratete Ärztin für einen ungeeigneten Vormund und weigert sich, das Kind in Liz' Obhut zu geben, bis sie einen Ehemann gefunden hat …
More info →