Browse by Genre
Featured Books
After arriving on a lush Pacific island, Eulalie Grace LaRue is to be finally reunited with the absent father she hasn't seen since childhood. Yet before her long dreamed-of meeting can take place, the lovely but pampered Southern belle is caught in the crossfire of a violent revolution and thrown into the rugged arms of American mercenary soldier Sam Forester.
On the run in the jungle, this battle-scarred soldier of fortune hasn't a clue what to do with the naive blonde in his care. Survival is his top priority, but he can not resist Lollie's endearing, helpless, and laughable charm…or deny the growing attraction between them. Though Sam thrives on chance and risk, falling in love is the one chance he isn't willing to take.
Powerless against the desire that consumes them both, Lollie surrenders to his passionate embrace. But when he dismisses her affections, she is determined to fight for him, to prove that in the steamy heat of paradise, two hearts can find the love of a lifetime.
More info →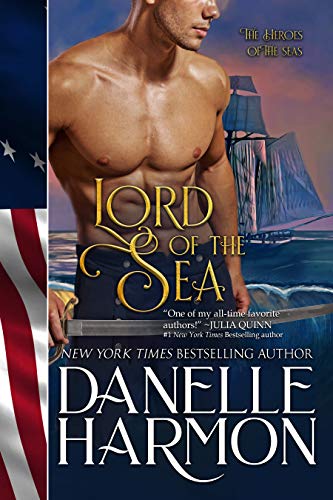 A Sea Devil Who's Reckless At Heart. . .Captain Connor Merrick's thirst for danger has brought him fame and fortune as one of the most brazenly successful privateers of the War of 1812. But deep beneath his swagger, derring-do and charm, the handsome American captain is hiding a devastating secr...
More info →

"Forgive me…for I have sinned."And nothing interrupts a good confession like a murder.Fiona Mahoney stands in the ashes of her hopes facing her tempting adversary, Inspector Grayson Croft. Her sins are about to spill from her lips, when he says the one thing that could dispel all thoughts of r...
More info →