Browse by Genre
Featured Books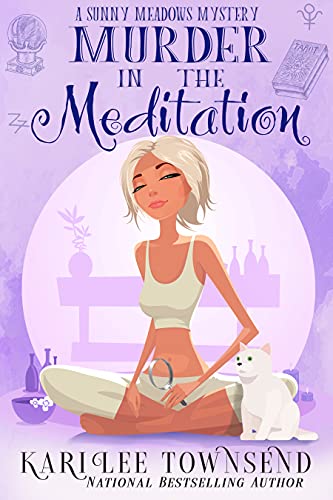 Meditation leads to peace and tranquility—or deadly visions if you're psychic Sunshine Meadows…
Sunny's parents and Granny couldn't be happier—or more overbearing—with the news of their first grandchild on the way, and Sunny's new husband Detective Mitch Stone couldn't be more terrified—or overprotective. Even her biggest ally Morty the cat has turned against her and partnered up with her husband, which is something she never thought she'd see in this lifetime. All because trouble has a way of seeking her out. When Sunny becomes over stressed, her doctor orders her to meditate. Not an easy task with a psychic convention in town. Sunny's visions are not of pink and blue; she's seeing red as meditation leads to murder and the head psychic winds up dead. With no prime suspects, Sunny has no choice but to seek out trouble and use her clairvoyant abilities to solve this case if she is ever going to be free to focus on being a mother. That is if the real killer doesn't make her lose her mind first…
More info →

His family lost forever during The Change, Wyatt is a man with nothing left to lose. But just when he thought he'd never feel anything again, Remington Truth comes into his life. Knowing the bold beauty faces unimaginable dangers on her quest to safeguard the mysterious crystal in her possession, he joins her on her journey—never expecting her to find a way past the wall he's built.
Remy's a woman with everything at stake. While protecting the powerful crystal that is her family's secret legacy, she dares trust no one. Yet once she recognizes the ravished heart beneath Wyatt's stony facade, she's willing to risk it all.
Together they battle the force of darkness—their very survival at stake…until Remy is forced to make a terrible decision. The result could destroy them…and the rest of the world.
More info →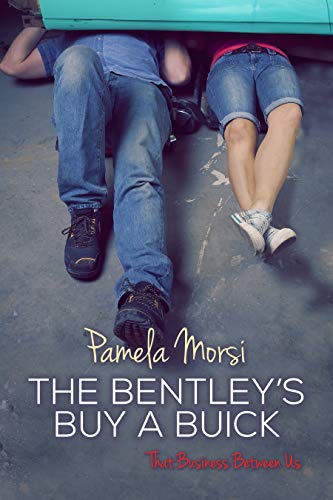 "I've read all her books and loved every word." -Jude Deveraux. "Think you can trust your husband? Think again!" That's what the gossipy types at Erica Bentley's new job say. Even her (multi-divorced) mom agrees. But Erica's "sure" she knows her husband, Tom, better than that. He say...
More info →