Browse by Genre
Featured Books
A Scottish tale of privateers, whiskey, handsome men in kilts, family, and the fiery young woman who dared to love a MacLeod.
As the fourth MacLeod son, Donnan MacLeod does not have to take on the responsibilities his older siblings do. He is free to keep his business private. As a privateer, he sails the channel looking for smugglers. Very elite smugglers.
It's not until he returns to Skye for his mother's birthday that Donnan begins to lose control of his life. And it's all because of a woman, the one woman he's loved since childhood. The woman he desires above all others - that is, should he ever think of taking a wife.
Rosalind, strong willed and opinionated far more than most, is determined to find out what Donnan is hiding. Never before had they kept things from each other, but Rosalind is convinced he's keeping something huge from her.
Everything changes in the blink of an eye.
Stowing away in the back of Donnan's coach, Rosalind changes their lives forever. The adventure begins...
More info →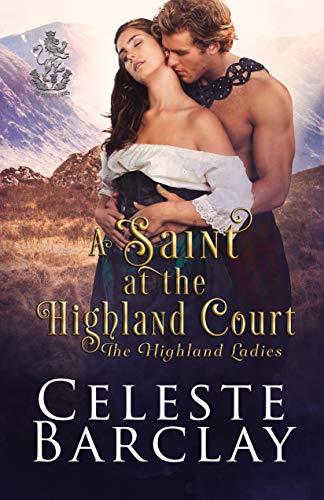 A lady-in-waiting left behind…
Over the past two years, Blair Sutherland has watched her sister and friends marry and leave King Robert the Bruce's royal court. Her parents have promised her a love match, but none of the courtiers who hang on the king's coattails interest her. Just when Blair wonders if she'll ever find the love the other ladies have found, her childhood friend, Hardwin Cameron, arrives at court in need of guidance. With more purpose to her days, Blair's loneliness no longer weighs so heavily upon her. But while Blair offers her assistance, she finds it hard to pay attention when the boy she used to race is now a man who's a constant distraction.
A warrior never meant to be laird…
Hardwin Cameron was the last person likely to inherit the Cameron lairdship, but he's watched one man after another in his family die until the title is thrust upon him. Amidst his grief, Hardwin struggles with the duties expected of a laird when he was never trained for such responsibilities. Thrust into a role that was never meant to be his, Hardwin is forced to make an appearance before the king. When he arrives, Hardwin can't believe his good fortune when he runs into Blair, a friend among wolves. The girl he used to tease is now a woman, and Hardwin can't deny his attraction as they work side-by-side to prepare him for his new role.
A romance blossoms between childhood friends, but it's put to the test when enemies approach the Camerons from every direction. Affected by the deaths of the clan's leaders, neighbors assume the Camerons have weakened. Can Blair and Hardwin protect their new relationship while battling those who would tear them and Clan Cameron apart?
More info →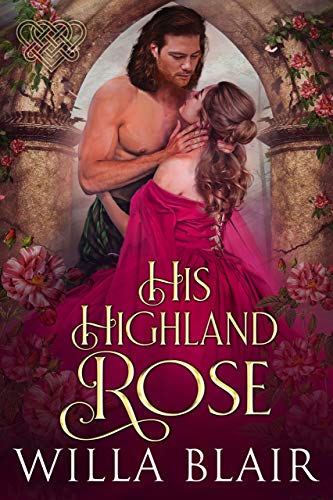 Iain Brodie is a fierce warrior and passionate lover, but to prove he's responsible enough to follow his ailing father as the clan's chief, he must give up the lasses and find a bride—quickly. He doesn't expect to fall for any of the Rose chief's three daughters, but he can't get one out of his mind—or heart—even when he discovers she is not who she claims to be.
Skilled rider and archer Annie Rose values her freedom. She doesn't want to be anyone's bride, not even deliciously and annoyingly sexy Iain Brodie's. But her father wants an alliance with Iain's clan and he's chosen her to forge it. Unaware she could be sealing the fate she desperately wants to avoid, Annie falls under Iain's seductive spell at the spring known in old tales as the fairy pool.
But when her father suddenly decides against their match, Annie discovers the love she never expected to find—with Iain. To win her, Iain must risk losing everything he values—the clan he was born to lead and even Annie, the woman he sees for who she truly is—his only love.
More info →