Browse by Genre
Featured Books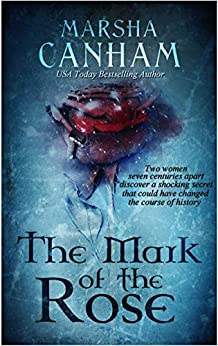 This is the story of two women, born seven centuries apart, but connected by a series of mysterious and magical events.
More info →

Best Medieval Historical Romance of the Year Award from Romantic TimesThe bold Viking warrior Rurik traveled alone on a mission of conquest. But along the way a golden-haired captive inflamed him with longing. He took up his sword to defend her...and then swore to claim her for his own. A beautiful Russian princess betrayed by treachery, Zora spurned the powerful man who held her prisoner—and vowed never to yield. He had been sent as a spy to pave the way for her people's surrender. But his furious hunger for her heated touch—and her aching need for his burning caress—led to a fiery passion that was a greater prize than any kingdom.
More info →

If you love page-turning medieval romance, Once Upon a Knight is your cup of mead! Enjoy three beloved Medieval tales--never before boxed together--by New York Times Bestselling Author Tanya Anne Crosby. A prodigal son finds his fate with King Stephen's favorite illegitimate daughter, Henry's blue-eyed champion finds his match in the enemy's daughter, a dispossessed knight is tempted by the woman who arrives to become his brother's bride.
More info →