Browse by Genre
Featured Books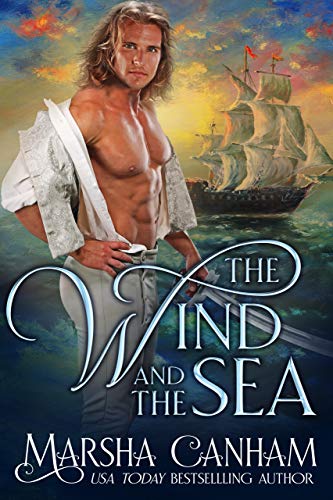 The time is 1804 and the U.S. Navy is attacking and destroying pirate strongholds on North Africa's infamous Barbary Coast. Courtney Farrow, daughter of one of the most feared and successful corsairs, is captured by Lt. Adrian Ballantine, proud, handsome, and determined to tame her spirit. Constantly battling their attraction, they must become reluctant allies in order to discover who is selling secrets to the corsairs, and who has sold out the Farrow stronghold.
More info →

One of the worst snow storms in over a decade hits England. What's the worst that could happen?
Lady Jane Blackmont finds herself stranded at the Earl of Norwood's estate. Not looking for love of any fashion, she finds herself falling for a neighbor and one of her brother's friends.
The Earl of Norwood rescues the young woman after her carriage careens off the road. Right in front of his estate. Norwood's been unlucky in love, but finds himself intrigued with the smart and talented Lady Jane.
Does he dare open himself up to love?
Life is about to hand the pair more than most young couples have to deal with in a life time. Lady Jane shows Norwood she's up to the challenge.
More info →

"The bluest of blood, the boldest of hearts; the de Montforte brothers will take your breath away."Blessed — or perhaps cursed — with a fiery temper, a strong will, and a blatant disregard for his brother's wishes, Lord Andrew de Montforte's only desire is to be left alone. But after being cau...
More info →