Browse by Genre
Featured Books
After saving Robert the Bruce's life, Cameron Campbell finds himself rewarded with an enemy's castle. His first act as laird is to release the wretched prisoners in the dungeon, one of them no youth but a flame-haired beauty on the brink of death. Alas, though Cameron is no stranger to war, he's nonetheless a stranger to women. Still, he vows to do his best to nurse Aislinn back to health. Although if he thought her helpless, he couldn't be more wrong. Fierce and loyal to her kin, Aislinn insists upon setting out to find her father and brother, both having come from Ireland to fight for King Robert. Despite that Cameron believes them executed by now, and against his better judgment, he joins her on a dangerous quest to discover her family's fate, never expecting to lose his heart along the way.
More info →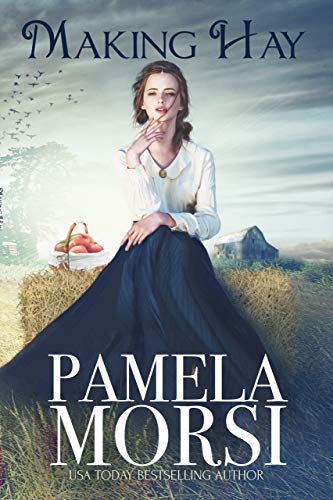 At last Lessy and Vass are officially engaged. So why does it feel like maybe something is missing? Can a handsome rounder on the haying crew and a very indiscreet little song make of muddle of her upcoming marriage? This novella is as warm and welcoming as a haystack.
More info →

A witty, passionate Victorian read by New York Times and USA Today best-selling author Tanya Anne Crosby.Lady Margaret Willingham is a wealthy heiress, who knows what she wants. No husband. No children. No man to tell her what to do, or how to do it. Forced to marry, or lose her inheritance, she def...
More info →