Browse by Genre
Featured Books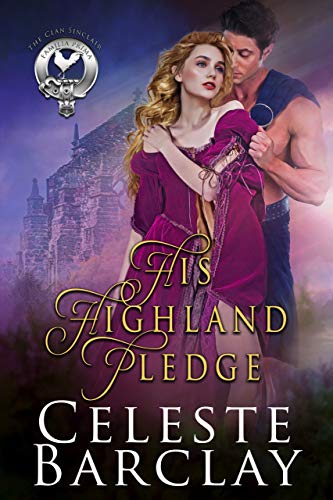 Old enough to love, too young to wed...
Sixteen year old Magnus Sinclair did not realize when he stumbled upon thirteen year old Deirdre Fraser he was meeting his soulmate.  Three years of meeting at Highland Gatherings and Royal Hunts, along with countless letters, build an unbreakable love between Magnus and Deirdre, and they secretly pledge themselves in a handfast.  When Deirdre's parents discover their daughter's actions, she is whisked away to become a lady in waiting to the queen as her parents' status grows within the royal court.
A boy grown into a man determined to never surrender his love again...
Seven years of separation have not lessened Magnus's love but have made him taste the bitterness of rejection.  Sent to court as the Clan Sinclair's representative, the last person Magnus thought to find is Deirdre Fraser, and the last thing he thought to learn is she will soon be betrothed--to a man other than him.
A girl grown into a woman willing to disobey to regain her lost love...
Deirdre has served the royal court ever since her parents pulled her from Magnus's arms.  She has been a dutiful daughter and dutiful companion to the queen, but she never let go of her love for Magnus or her hopes that they would be reunited.  Stunned to find Mangus walking past her, Deirdre's heart calls to him despite her parents' political ambitions.
Caught between expectations and desire, Magnus and Deirdre must work together to find a way to finally build their life together.
More info →

His family lost forever during The Change, Wyatt is a man with nothing left to lose. But just when he thought he'd never feel anything again, Remington Truth comes into his life. Knowing the bold beauty faces unimaginable dangers on her quest to safeguard the mysterious crystal in her possession, he joins her on her journey—never expecting her to find a way past the wall he's built.
Remy's a woman with everything at stake. While protecting the powerful crystal that is her family's secret legacy, she dares trust no one. Yet once she recognizes the ravished heart beneath Wyatt's stony facade, she's willing to risk it all.
Together they battle the force of darkness—their very survival at stake…until Remy is forced to make a terrible decision. The result could destroy them…and the rest of the world.
More info →

Embark on a journey into magical Medieval Scotland, with the last princess of Moray and the last Pecht prince. Each Man to His destiny. As the last male heir of the dún Scoti clan, Keane's future is known from the hour of his birth: Someday, he must take his brother's place as Guardian of the true...
More info →