Browse by Genre
Featured Books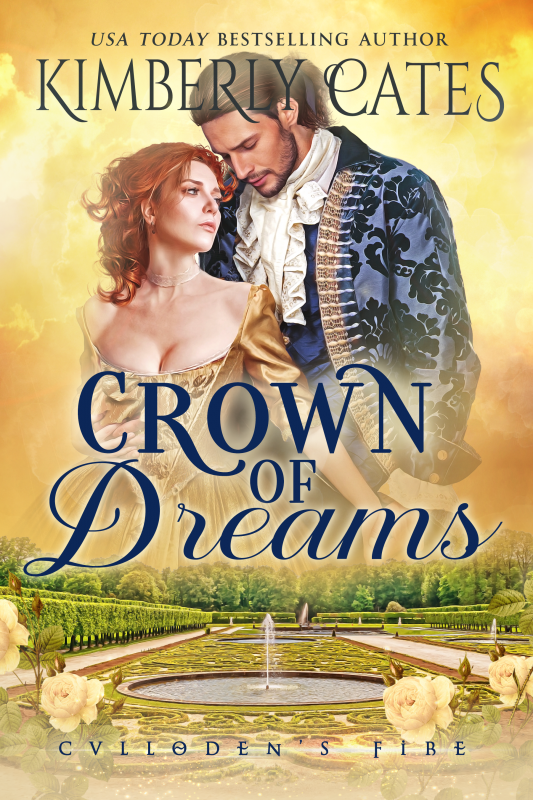 A bright future…
With Devlin Chastain's wedding to the Honorable Braden Tracey a mere two weeks away, she has everything to look forward to. That is until her scapegrace childhood nemesis, Lord Myles Farringdon, returns home to announce that he has joined Bonnie Prince Charlie's cause. Devlin will do anything to get him to leave—especially after the blackguard kisses her—even if it means helping him escape as the dragoons arrive to arrest him.
A dark lord…
Myles Farringdon hadn't intended on branding Devlin a traitor, but in her haste to be rid of him, she was seen by the king's soldiers. Knowing she'll be hanged if she is caught, he drags her onto his horse and rides with her to Scotland.
A perilous journey…
From the court of Prince Charles, to the crushing defeat at Culloden Moor, and to the search for a legendary Jacobite crown, Devlin and Myles face danger and betrayal, losing hope along the way, and nearly losing each other.
More info →

Kassandra whirled to face the arrogant military man she'd hoped never to see again, remembering all too clearly his kisses that lingered like molten honey on her lips. To admit it was her innocence he'd stolen in a moment of blazing passion would ruin her father's diplomatic career and forever...
More info →

Winner of a Best Medieval Historical Romance Award from Romantic TimesBride-to-be Anora finds her wedding plans suddenly shattered when she and her identical twin, tomboyish Gwendolyn, are kidnapped and taken aboard a Viking ship. While the handsome captain mistakes Gwendolyn for a boy and appoints ...
More info →