Browse by Genre
Featured Books
Intent on winning a Lowlander's tournament, Bran MacLeod travels south with his laird. All goes as planned, except spirited Miss Enya Ross continually distracts him, and in the oddest situations. With no business lusting after a baron's daughter, Bran decides to return to Raasay… until his laird pledges Bran's services in the fight to reinstate Mary, Queen of Scots to the throne.
More info →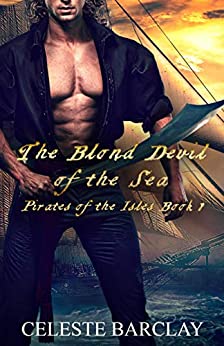 What happens when a lady smuggler meets a ruthless pirate?
Caragh Pedrick is used to men on the wrong side of the law since she runs her Cornish village's smuggling ring. Fishing no longer feeds their families in her coastal village, so she puts her resourcefulness and bravery to use. But she's unprepared for the pirate captain who captures her during a raid. Whisked away on a pirate ship, Caragh soon discovers that her pirate captain's form of command is anything but unsavory. Tempted by his piercing blue eyes and powerful manner, Caragh finds herself giving in to the Blond Devil. Can Caragh leave her smuggler's life behind for life on the high seas? 
What happens when a pirate captain tries to tame the fearless woman he mistakes for a lad?
Rowan MacNeil was forced from his home on the island of Barra and into a life of piracy. Now the captain of his own ship, Rowan expects obedience from the minx he unwittingly captures. When he raids the quiet village of Bedruthen Steps, Rowan decides Caragh, dressed as a lad, would make a fine cabin boy, but it's not long before Rowan discovers the curves that lay beneath her disguise. While he likes her spirit, his palm itches to lay down the law with the woman who's invaded his cabin and his life. The question is: will she give in to the Blond Devil?
When misunderstanding and distrust threaten his burgeoning relationship, Rowan must put his faith in his lady smuggler. With a choice to make, Caragh must decide if she can forgive her pirate lover and make a new life with him. Can Rowan put his painful past behind him to save his burgeoning relationship? Can she curb her independent spirit in exchange for an adventurous new love?
More info →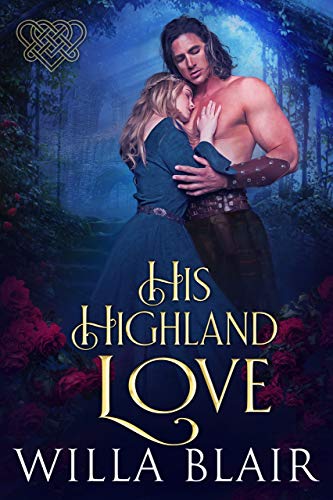 A Love Denied
Kenneth Brodie offered for young Mary Catherine Rose but her father declined, then a year later accepted an offer from another clan. Furious at hearing Cat would be married soon to someone else, Kenneth fled to France and drowned his disappointment in wine, women and war.
A Love Lost
Two years after her father demanded they wait until Cat was older, she doesn't understand why Kenneth hasn't returned for her. Broken-hearted, Cat spurns yet another betrothal her father arranges and runs away to her cousin in St. Andrews, vowing never to marry.
A Love Worth Fighting For
By the time Kenneth returns home, trouble is brewing in Scotland. Sent to St. Andrews as hostage for his clan to the Regent, Kenneth resents being exiled—until he encounters his lost love, Cat Rose. When war breaks out, they must escape. And even though he betrayed her with more than one mademoiselle, he's the only man Cat trusts to get her home to the Highlands. Can she forgive his past and renew the love they once shared?
More info →