Browse by Genre
Featured Books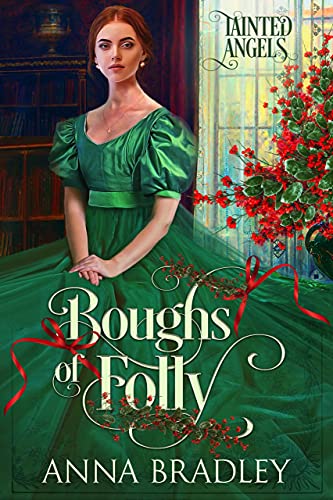 A story of frolics and folly, a search for true love, and midnight skies filled with stars. Make a wish…
London, 1811.
William Angel has been scandalizing London with his antics ever since he became the Earl of Archer one year ago, but now his rakish ways have come back to haunt him. He needs a respectable bride to help him find an honorable husband for his beloved younger sister, but there isn't a single proper lady in London who wants to marry the Tainted Angel.
Enter an improper lady….
More info →

After arriving on a lush Pacific island, Eulalie Grace LaRue is to be finally reunited with the absent father she hasn't seen since childhood. Yet before her long dreamed-of meeting can take place, the lovely but pampered Southern belle is caught in the crossfire of a violent revolution and thrown into the rugged arms of American mercenary soldier Sam Forester.
On the run in the jungle, this battle-scarred soldier of fortune hasn't a clue what to do with the naive blonde in his care. Survival is his top priority, but he can not resist Lollie's endearing, helpless, and laughable charm…or deny the growing attraction between them. Though Sam thrives on chance and risk, falling in love is the one chance he isn't willing to take.
Powerless against the desire that consumes them both, Lollie surrenders to his passionate embrace. But when he dismisses her affections, she is determined to fight for him, to prove that in the steamy heat of paradise, two hearts can find the love of a lifetime.
More info →

Oliver Heber Books presents NINE full-length historical romances from nine nationally bestselling authors--all first in series romances to acclaimed, beloved romance series. Don't miss this limited time edition. Ready, set... binge!
More info →