Browse by Genre
Featured Books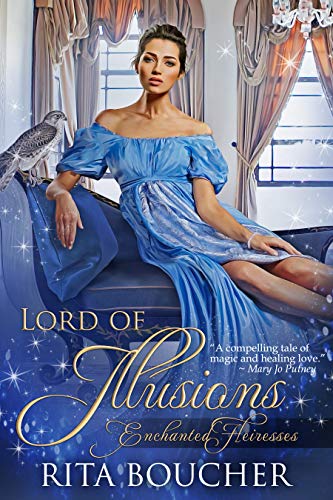 Rowan believes that her husband's death will finally free her from servitude to the evil Du La Fey family, but she is forced to use her magic for one final mission. Disguised as a dowdy governess in the household of an English diplomat, she passes on information about Napoleon's imprisonment. With her child's future at stake, the last thing that she can afford to do is fall in love with the one man who could very well expose her.
Damien, Lord Wodesby, poses as a stage magician to uncover the network that is sending secrets to France. As the investigation reveals a web of intrigue and magic, Damien realizes that his growing feelings for Rowan are far more than a passing illusion. Before the masquerade ends, Damien must choose to risk his honor and magical heritage for the love of a woman who may be both a spy and an Outsider without magical gifts.
More info →

Winner of a Best Medieval Historical Romance Award from Romantic TimesBride-to-be Anora finds her wedding plans suddenly shattered when she and her identical twin, tomboyish Gwendolyn, are kidnapped and taken aboard a Viking ship. While the handsome captain mistakes Gwendolyn for a boy and appoints ...
More info →

Gavin Mac Brodie fears the thought of becoming the man his father was. Driven into solitude by visions of what he would not be and could not have, he vows never to wed. But this last of the available Brodie men is about to encounter a wee bit of Highland magic...Catrìona is no stranger to solitarin...
More info →