Browse by Genre
Featured Books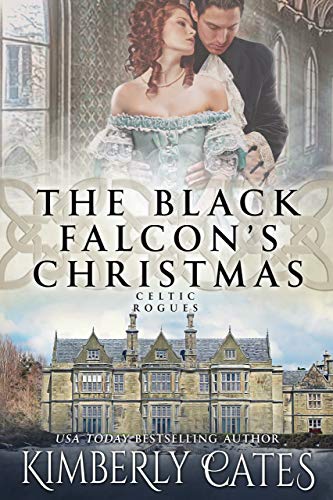 The Black Falcon rides again... An English Heiress lost... A Devil's Bargain struck...
When English heiress Maryssa Wylder defied her father to wed an Irish patriot raider known as the Black Falcon, she thought she was ready for life as Tade Kilcannon's wife and the mother of their son. But nothing her governesses taught her prepared her for tending a baby or being part of his large, boisterous family—a family that can't forget she is the daughter of their greatest enemy.
Tade Kilcannon knows Maryssa is struggling after sacrificing a life of wealth and privilege for their great love. When he learns that her joyless father forbade celebrating Christmas, he dons the Black Falcon's mask one last time to fight for their happily ever after. Can he give Maryssa a Christmas miracle?
More info →

A Rita Award Winner by USA Today bestselling author Pamela Morsi.Cajun Louisiana is the setting for this story of mismatched couples, community expectations and a dose of magic. Aida and Armand have been friends since childhood. Laron and Helga became lovers by chance. A fateful fais-do-do brings ch...
More info →

She thought she was safe…Charged with keeping a Druid relic secret, Kenna de Moray is cloistered in a convent far from home. When an invading Viking Berserker saves her from the lash of a whip, he doesn't realize that he's about to unleash the full force of her passionate fire on the world, or...
More info →