Browse by Genre
Featured Books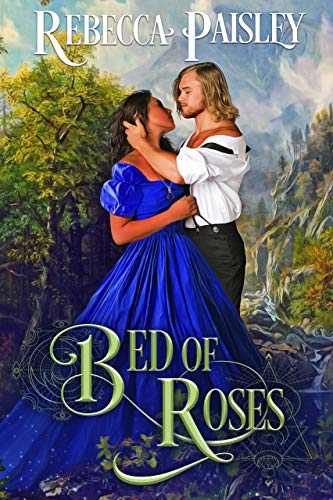 Sawyer Donovan wasn't looking for trouble. Fleeing from his shadowed past, he seeks refuge with a group of nuns only to end up attacked by a cougar and dragged back to the lair of a bandit princess caring for a gang of elderly outlaws.
When Zafiro Quintana sends her pet cougar to investigate the threat of danger, the last thing she expects him to return with is a magnificent, muscular, young man with no memory of how he'd come to be naked and helpless under Zafiro's tender touch.
Zafiro quickly decides her gorgeous prisoner is the ideal candidate to help whip her grandfather's gang back into shape. Charmed against his will by the raven-haired beauty and her daffy gang, Sawyer's thoughts turn from escape to a plan to make Zafiro his captive—the captive of a searing desire she can no longer deny.
More info →

After years in prison for a murder he never committed, escaped convict Hank Wyatt knew how to survive. But he didn't know if he could last an hour marooned on a deserted tropical island with a beautiful blonde and three orphaned children. Now, looking out for number one doesn't seem to be enough.
San Francisco attorney Maggie Smith felt like having a good cry. Thoroughly modern, wealthy, and bright, she's suddenly been cast in the role of mother and forced to battle wits and hearts with the most arrogant man she's ever met.
Fate has thrown this makeshift family Robinson together, and kismet tosses in a 2000 year-old floating bottle filled with magic. Is the chance for a love more powerful than they could ever imagine only a wish away? Father Goose meets Donovan's Reef in this funny and tender historical romance about misfits who find that life might not be so bad after all…if they can do the impossible, and find a way to be family.
More info →

Embark on a journey into magical Medieval Scotland, to a time when the shadowy Picts are in danger of vanishing from the Highland tapestry, and Scotland itself will arise a nation from the ashes of betrayal.In the year 2014, American-born Annie Ross has gone through her entire life a bit lost. She'...
More info →