Browse by Genre
Featured Books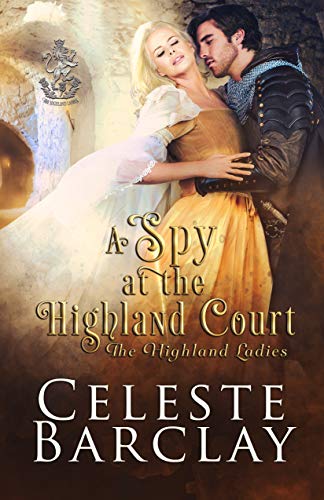 Dedric Hartley wants to make a new life in Scotland after years of service to King Edward I, but the English king insists on one last mission. When Dedric is sent to spy on his mother's clan, the MacLellans, the knight is forced to choose between the oath he swore to the man who stole him from his clan and the country that calls him home but where he knows no one.
A Scottish lass in love with an English knight...
Isabella Dunbar has served Robert the Bruce's court for eight years as a lady-in-waiting and a peace offering from her border laird father to a king he once challenged. When Isabella has two chance meetings with Dedric, they recognize an undeniable attraction that could place them both in danger. Questionable allegiances threaten to drive a wedge between the young couple as their lives take them back to the Scottish-English border and into the heart of a war for Scottish independence.
Will either side accept their union, or will a battle between two kings tear them apart?
Dedric Hartley and Isabella Dunbar must trust one another enough not only to make their relationship last but to stay alive when two kings try to tear them apart.
More info →

From New York Times Bestselling Author Jill Barnett comes a funny, heartwarming battle of the sexes love story....
When Addie Pinkney inherits her aunt's farm, the legacy feels like an answer to her prayers...until she arrives and meets Montana Creed. Creed also has a claim on the land where her aunt and uncle established a farm. The attorneys for both explain they need to wait until a judge will rule, but to insure her claim early, Addie sneaks out and takes residence in the farmhouse before Montana, thinking she has bested him.
But no such luck. Montana Creed sets up camp in front of the farmhouse, and what ensues is a charming war of wits as they both try to drive the other off the land. But soon there is more at stake than just the land they both want. These two loners must find a way to make a bargain, one that will reach far beyond a piece of lush green farmland and everything they hold dear.
More info →

Winner of a Best Medieval Historical Romance Award from Romantic TimesBride-to-be Anora finds her wedding plans suddenly shattered when she and her identical twin, tomboyish Gwendolyn, are kidnapped and taken aboard a Viking ship. While the handsome captain mistakes Gwendolyn for a boy and appoints ...
More info →