Browse by Genre
Featured Books
A Highland woman desperate for a hero... A Highland warrior destined to save her... Will love be enough to unite them forever? Anice MacNab barely survived the brutal treatment of her wedding night, leaving her with a shattered life, body and soul. Now, the death of her husband forces her to flee another planned political alliance, seeking the help of the only man she trusts…. Robert Mathieson.
More info →

Sweet and sexy, this romance set in an unusual American setting is among the best from USA Today bestselling author Pamela Morsi.
Tom Walker, a jaded Rough Rider, has a past he'd like to put behind him. What he hopes to find ahead is a short-cut to big money and social status. Princess Calhoun, daughter of oil baron King Calhoun could be exactly what he's looking for...
More info →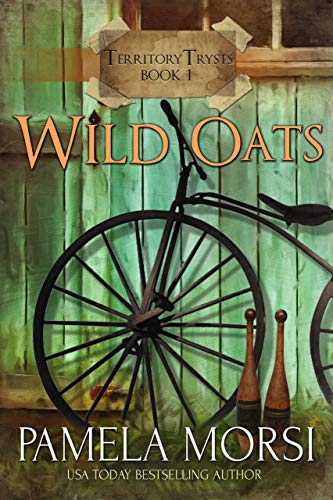 From a Rita-award-winnning author and USA Today bestseller... "Wild Oats is another perfect little gem—a wonderfully warm read that brings readers a sense of delight and deep satisfaction." —RT Book Reviews.
Territory bachelor, Jedwin Sparrow, was merely hoping to sow some wild oats. And from what he'd heard, a logical place to start might be the cottage of Mrs. Cora Briggs, a notorious divorcee. Cora's first instinct was to slap his face! Then a better plan occurred to her. Why not call the tune and string him along. What better way to exact revenge on those gossipy hens than to ensnare one of their own in that wicked web of lies.
More info →