Browse by Genre
Featured Books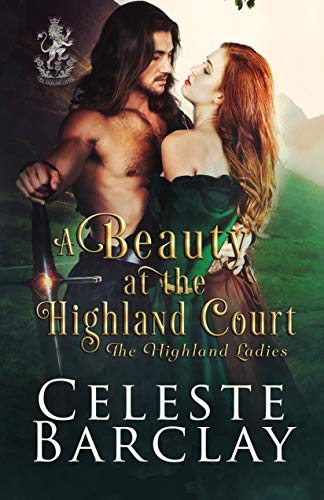 Arabella Johnstone has been held to an impossible standard her entire life. While her beauty surpasses any of the other ladies-in-waiting at King Robert the Bruce's royal court, the pressure to always appear perfect is growing to be too much for Lady Arabella. Scrutinized for any flaw in appearance or behavior, Arabella struggles with the unattainable expectations placed upon her by her family and those at court. When she can no longer withstand strain, she turns to a reckless, self-destructive habit to cope. Can Lady Arabella accept help when it comes from a man she longs for but can't accept?
When your sisters' friend is all you want…
Lachlan Sutherland has admired Lady Arabella Johnstone for years, but she is his sisters' friend. Every visit to Stirling Castle is sweet agony for Lachlan when he spends time with Arabella. Charmed by her saucy sense of humor, her kindhearted devotion to his sister Maude, and her mentoring of his sister Blair, Lachlan finds himself drawn to the engaging and intelligent young woman. But when he discovers Arabella's secret, he's certain he can no longer ignore his love for the beauty. Can Lachlan prove to Arabella in time that he loves her for more than her pretty face?
Lachlan and Arabella have denied their intensifying attraction for one another, both cautious of ruining Arabella's friendships with Lachlan's sisters. As their forbidden love grows with time, neither can imagine their life without the other, but Arabella's father has set in motion plans that will keep them apart. With her life spiraling out of her control, Arabella finds solace in whisky. Lachlan is determined to prove to Arabella that her beauty is far from skin deep. Can these star-crossed lovers fight for a future together? Or will others' expectations become an insurmountable barrier?
More info →

The gentle sister of Ireland's most infamous rebel, Maire O'Byrne remains ever loyal to country and clansmen—until a strange twist of fate carries her to Lord Duncan FitzWilliam, the proud Norman master of Longford Castle. Now she must feign amnesia to ensure her brother's safety—even as h...
More info →

Beset by prophetic dreams since the time she was a child, Elienor knew the Norsemen would storm Brouillard castle—she saw it in a dream. She saw the death of many. And she saw him—the golden-haired Viking who would claim her for his prize... Jarl Alarik Tryggvason sought revenge against the Fren...
More info →