Browse by Genre
Featured Books
Primus Centurion, Titus Augustus Romulus, has fought tirelessly to reclaim Hadrian's Wall from the clutches of the barbarians. Once his goal is achieved, he sets his sights on a long awaited advancement to lead the entire Roman province of Britannia. But when Elspeth stows away in his chamber, things begin to go awry. As time passes, he uncovers the mysterious warrior woman's talents…until she's exposed as a Pict spy.
More info →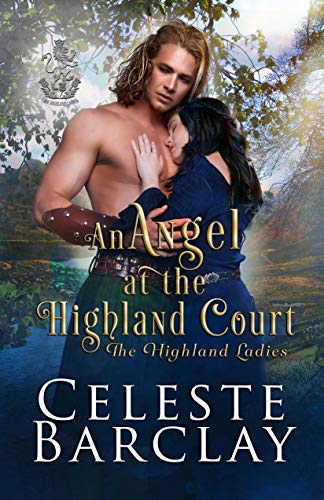 Ronan Mackinnon bears the weight of leading his clan and spares no time for his own pursuits. Summoned to court by King Robert the Bruce, Ronan diligently considers each of his words and actions to represent his clan with honor. But when King Robert demands Ronan chooses a bride, he's forced to confront his past choices. The pleasures of the flesh play no part in his life--until Abigail MacLeod enters it. Can this reserved laird prove to Abigail what he lacks in experience he makes up for in passion?
A lady who's made one mistake after another…
Lady Abigail MacLeod's life is filled with poor choices. She misjudged her brother Kieran's wallflower bride Maude when she arrived on the Isle of Lewis. She misjudged the man she entered a handfast with, and it ended in disgrace. Now a lady-in-waiting at King Robert the Bruce's royal court, Abigail finds the opportunity to redeem her past wrong deeds. But when a handsome laird arrives at court, Abigail fears her old habits haven't died. Could a rushed judgement cost her a lifetime in a Highlander's arms?
Can two nobles from rival clans find love?
The MacLeods of Lewis are on good terms with the MacKinnons of Skye. Unfortunately, the same cannot be said for the MacLeods of Skye and the MacKinnons. When an old feud reignites, Abigail and Ronan are caught in the middle. Fighting against time and blizzards, can they protect their burgeoning love and their lives? Will it take stealing the MacLeods of Skye's famed Fairy Flag?
More info →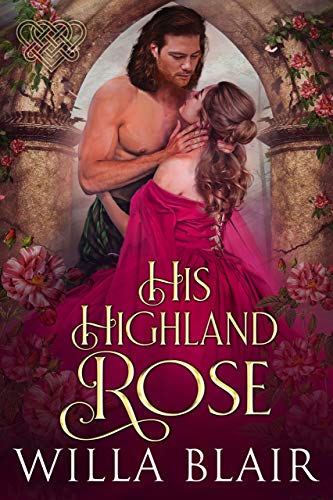 Iain Brodie is a fierce warrior and passionate lover, but to prove he's responsible enough to follow his ailing father as the clan's chief, he must give up the lasses and find a bride—quickly. He doesn't expect to fall for any of the Rose chief's three daughters, but he can't get one out of his mind—or heart—even when he discovers she is not who she claims to be.
Skilled rider and archer Annie Rose values her freedom. She doesn't want to be anyone's bride, not even deliciously and annoyingly sexy Iain Brodie's. But her father wants an alliance with Iain's clan and he's chosen her to forge it. Unaware she could be sealing the fate she desperately wants to avoid, Annie falls under Iain's seductive spell at the spring known in old tales as the fairy pool.
But when her father suddenly decides against their match, Annie discovers the love she never expected to find—with Iain. To win her, Iain must risk losing everything he values—the clan he was born to lead and even Annie, the woman he sees for who she truly is—his only love.
More info →