Browse by Genre
Featured Books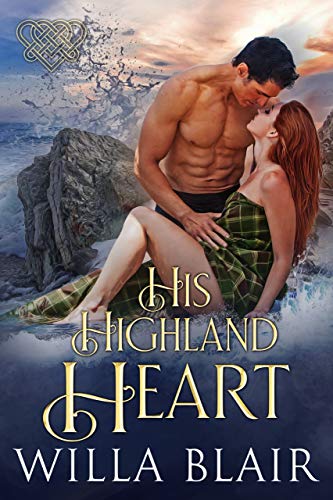 Shipwrecked in enemy territory, Euan Brodie fears the rest of his crew are at the bottom of the Moray Firth. While he searches for his crew, the youngest barely fifteen years old, he must evade Clan Ross warriors. Yet when he sees a lass about to drown in the incoming tide, he risks capture to save her.
Along with two other Munro lasses, Muireall Munro was taken by Clan Ross raiders nearly a month ago. She's yet to be claimed as a Ross bride. Still, after two failed escape attempts, her hope is waning of ever seeing her home and the younger brother she was raising. But the stranger who pulls her from the surf will change her life forever.
If Muireall reveals who she really is, the delicious man who just saved her life will want nothing further to do with her—yet she needs him if she is ever to escape her Ross captors. If Euan reveals who he really is to the woman he saved, he risks not only his life, but his clan. Left with no choice, can they save each other while they fall in love?
More info →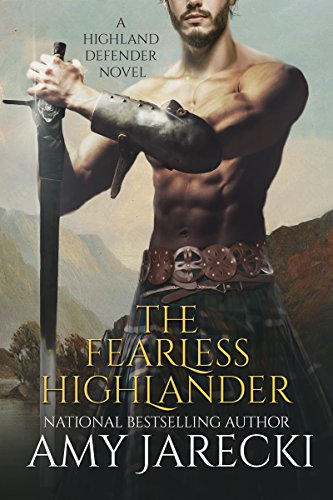 Heir to the most notorious clan in the Highlands, Hugh MacIain hides his identity while imprisoned in the bowels of Fort William's hell. Aye, this braw warrior has endured horrors that should have seen him dead, though now it appears it's the bloody flux that will send him to Satan's fire.
Optimistic, competent, and captivating, Charlotte Hill takes pity on a fevered prisoner sprawled atop a cot in the fort's surgery. When finally the Highlander opens his eyes, he seizes her heart with a pained stare. Truly, this is no commoner—but in 1692, a warrior loyal to the Jacobite cause and the daughter of a government colonel may as well be worlds apart.
After his escape, Hugh snatches a chance to woo the lass, until disaster strikes. While war and lust for vengeance force Charlotte further from Hugh's arms, the couple's romance seems aimlessly adrift on the open sea. Before they sail too far apart, can the tender love of an English lady coax a determined Highlander from his path of revenge?
More info →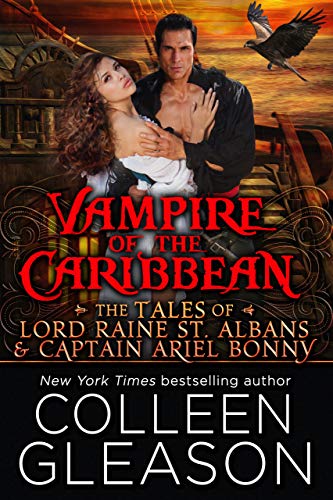 The Caribbean Islands, 1804: When Lord Raine St. Albans goes off to the Caribbean (not a great place for a vampire to be, considering the long, sunny days) on a mission to try and thwart the evil vampire Cezar Moldavi, he finds himself at the mercy of the female pirate captain Arial Bonny...in more ways than one.
More info →