Browse by Genre
Featured Books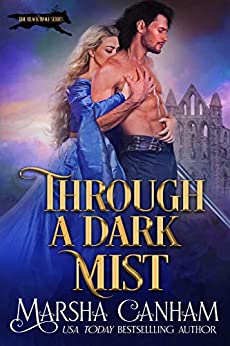 Book One of the Medieval Romance trilogy, (also known as the Robin Hood trilogy) Award-winning, Best Historical Romance of the Year from Romantic Times: "A legend is brilliantly brought to life on the pages...it unfolds with all the adventure, rollicking good humor, wildly exciting escapades, cliff-hangers, and, most of all, smoldering sensuality any reader could desire."
More info →

A Scottish tale of privateers, whiskey, handsome men in kilts, family, and the fiery young woman who dared to love a MacLeod.
As the fourth MacLeod son, Donnan MacLeod does not have to take on the responsibilities his older siblings do. He is free to keep his business private. As a privateer, he sails the channel looking for smugglers. Very elite smugglers.
It's not until he returns to Skye for his mother's birthday that Donnan begins to lose control of his life. And it's all because of a woman, the one woman he's loved since childhood. The woman he desires above all others - that is, should he ever think of taking a wife.
Rosalind, strong willed and opinionated far more than most, is determined to find out what Donnan is hiding. Never before had they kept things from each other, but Rosalind is convinced he's keeping something huge from her.
Everything changes in the blink of an eye.
Stowing away in the back of Donnan's coach, Rosalind changes their lives forever. The adventure begins...
More info →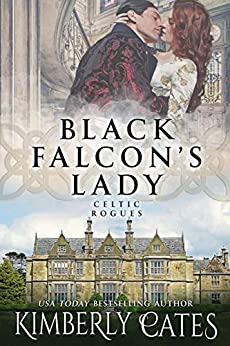 An unloved English heiress...
When shy Maryssa Wylder refuses an arranged marriage, her father exiles her to his isolated holdings in Ireland, a hell he claims is populated by savages eager to slit English throats. On her journey, she is robbed by the Black Falcon, an Irish highwayman who curses all with the Wylder name. A brigand he may be, yet she can't forget the way he looks at her—his dangerous passion piercing her lonely heart.
A dispossessed Irish prince...
Tade Kilcannon has every right to hate the Wylders. Though his ancestors were Irish kings, the English have stolen his birthright, giving it to Bainbridge Wylder, a ruthless English overlord who drives the Irish crofters from their homes. Though the people of the glen think Tade Kilcannon is a rakehell, in truth, he is the Black Falcon, a masked patriot who bedevils the English. But this rogue's heart is untouched until Maryssa Wylder saves his family from marauding soldiers.
A love worth defying two worlds...
Maryssa blossoms because of Tade's tenderness, but he knows that to love the English daughter of his family's great enemy is impossible. Then disaster strikes the glen, throwing Tade's fate and the future of those he protects into Maryssa's hands. Maryssa faces a heart-wrenching choice, one which may cost her the very life of the man she loves.
More info →