Browse by Genre
Featured Books
Lord Spencer Brightling had a brilliant career in Parliament waiting for him after leaving the navy at the end of the Napoleonic Wars. But because of a cannon blast that caused him to lose his hearing in one ear, the prospect of being in crowds in London terrifies him. But he can't imagine there is a place in country life for him either.
Gamekeeper Declan Shelton has always been considered odd and laughable because of his affinity for nature and his quirky mannerisms. As far as Declan is concerned, animals are much easier to be around than people, and he is content to live in isolation on the grounds of Wodehouse Abbey. Until handsome, intriguing Spencer wanders into his life, like a wounded animal in need of care.
More info →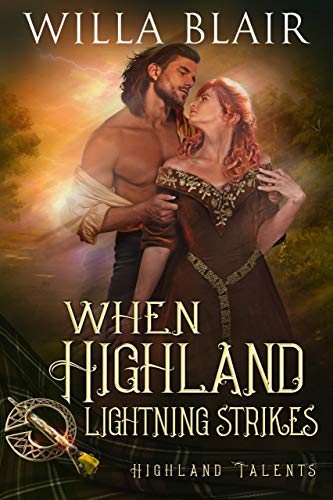 A Man who would be Laird
Angus MacAnalen fully expects to succeed his dead brother as Laird. But on the day of the Clan Council''s vote, a new lass steals his breath and his heart, making him question the ambition that drives him. When he begins to suspect she has a hidden talent that could help his clan, he must overcome the painful disappointment of the past before it costs him the future he desires.
A Lass in Exile
Because of her strange ability, Shona''s village banished her to live with a distant uncle after her parents died. When she catches the eye of the prospective laird of her new home, she fears the clan''s scrutiny may cause her to be expelled again, or worse. But Angus seems determined to win her heart, and Shona can''t help wanting to give it to him, despite the risks.
A Love Lifted out of the Ruins
Broken promises and broken dreams litter their pasts, and their present. Can they build a future from the ruins?
More info →
When famous architect, Edward Lowell, suddenly becomes guardian of his orphaned 4 year old niece, the life he has known is turned upside down. His niece is grieving but when she spots a doll in a store window, he sees the first signs of happiness in her eyes. By the time they can return the doll is sold. Edward sets out to find the dollmaker with the hope she can make another doll and help him find a way to heal his young niece.
More info →