Écosse, 1125, la légende commence...
Pendant deux siècles, la famille d'Aidan dùn Scoti a gardé le plus grand secret d'Écosse, attendant un successeur digne d'unir les clans des Highlands. Ils sont les derniers des « hommes peints », les gardiens de la véritable pierre du destin.
More info →

Browse by Genre
Featured Books
Lord Barrett Landers, Viscount Copeland, is at loose ends after being decommissioned as a naval officer at the end of the Napoleonic Wars. Instead of going home to Wiltshire, his family, and the marriage that his mother will inevitably attempt to force him into, he is happy to idle away the summer with his friends at Wodehouse Abbey in Yorkshire.
And then temptation arrives in the form of the estate's owner, Lord Anthony Wodehouse, Duke of Malton.
More info →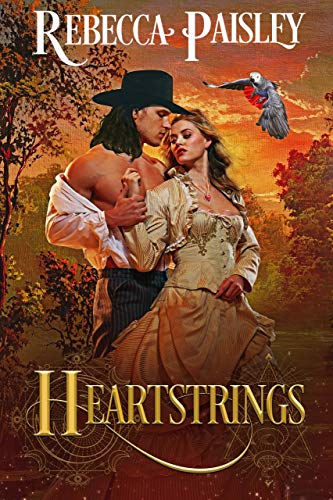 WANTED: TALL, DARK-HAIRED, BLUE-EYED MAN TO SIRE GENIUS CHILD. PRIZE: $100 IN GOLD
When bluestocking bookworm Theodosia Worth resolves to bear a baby for her childless sister, she decides an advertisement is the most practical way to find a father. Leaving behind the comforts of Boston, she travels west in the hope of striking a business-only arrangement with a likely candidate.
Winner of the Affaire de Coeur Reviewers Choice Award for "Best Historical Romance"
More info →

Meet the MacKay Banshees...Katriona - Her last memory is of her violent death, and now she's screaming for vengeance.He's a Laird with enough sins to stain his soul, but he's cursed for the crimes of another.With a clan divided, an impending marriage, and whispers of dark magic threatening  the Highlands, a tempting Banshee is the last thing he needs in his chambers.
More info →