Écosse, 1125, la légende commence...
Pendant deux siècles, la famille d'Aidan dùn Scoti a gardé le plus grand secret d'Écosse, attendant un successeur digne d'unir les clans des Highlands. Ils sont les derniers des « hommes peints », les gardiens de la véritable pierre du destin.
More info →

Browse by Genre
Featured Books
Whatever it takes to protect her…
Security expert Nate Murphy came to Shaw's Crossing to kick ass and help the Trask brothers fight off their enemies. He didn't expect to get knocked off his feet by the elusive, gorgeous Elisa, the mysterious woman who works in Demi's restaurant. Elisa's holding something back…something big. Nate's a Marine and ex-bouncer whose specialty is breaking heads…but the fear in Elisa's eyes makes him want to crush whoever put it there. If only she would tell him the truth…
More info →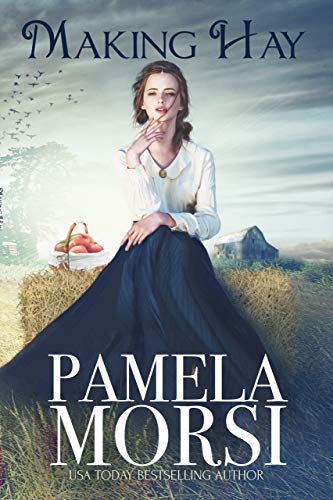 At last Lessy and Vass are officially engaged. So why does it feel like maybe something is missing? Can a handsome rounder on the haying crew and a very indiscreet little song make of muddle of her upcoming marriage? This novella is as warm and welcoming as a haystack.
More info →

Embark on a journey into magical Medieval Scotland, with the last princess of Moray and the last Pecht prince.
Each Man to His destiny. As the last male heir of the dún Scoti clan, Keane's future is known from the hour of his birth: Someday, he must take his brother's place as Guardian of the true Stone of Destiny. But fickle Highland winds will turn. To quell a looming rebellion, King David of Scotia commands the marriage of a granddaughter of the traitor MacBeth to de Moray's new laird, a man rumored to be as dangerous and conniving as his father.
More info →