Browse by Genre
Featured Books
"Hilarious, compelling, and downright sexy! St. Aubin takes us on a wolfy ride you don't want to miss." - Juliette Cross, Author of Wolf Gone Wild 
For Hanna Harvey, happily ever is just the beginning…of a hot mess. Now mated to darkly dangerous but irresistibly seductive werewolf, Mark Abernathy, she's finding that life isn't the endless cheese and whisky fueled boinkfest she'd imagined it to be. Plagued by terrifying nightmares of a mysterious entity bent on her destruction and drowning in her new responsibilities as the alpha female of the werewolf world, she's begun to doubt that she really is the heir. And she isn't the only one.
More info →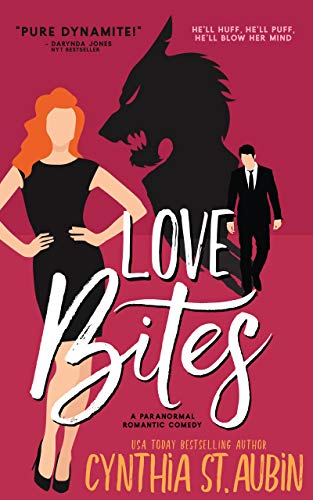 A girl's gotta eat—and so do her three cats. Recently divorced art history grad student Hanna Harvey has just fibbed her way into a job as the assistant to dangerously drool-worthy art gallery owner Mark Abernathy. For Hanna, working in the field she desperately loves provides the perfect opport...
More info →

"If you like Janet Evanovich and Mary Janice Davidson you will LOVE Cynthia St. Aubin!" -Savvy Reader, Reviewer
Someone is killing werewolves. At least, that's the way Vincent Van Gogh tells it when he shows up at Mark Abernathy's art gallery seeking protection. For gallery assistant and art history addict Hanna Harvey, meeting Van Gogh is a dream come true—until death follows the troubled artist to town and Hanna becomes the murderer's next target.
More info →