Browse by Genre
Featured Books
Phantom of the Midnight Sea:
Famed for outwitting Elizabeth Tudor's sea dogs, Captain Rafael Santadar's only mistress is the sea. But as Spain's great Armada battles off of English coast, it seems his 'lady' has deserted him. Shipwrecked on hostile shores, he vows to find the traitor who sent his beloved crew to their deaths. But when he encounters a beautiful outcast in deadly peril, he must choose. Will he dare to sweep her to safety, even if it means risking his life?
Defiant Beauty:
As a creator of hauntingly lifelike marionettes, Tessa of Ravenscroft is suspected of witchcraft by the superstitious folk of Gnarlymeade. As the Armada threatens, the villagers blame Tessa and come to wreak vengeance. Rescued from certain death by a dashing stranger, she is horrified to discover he is a Spanish invader. Is it possible that the only person she can trust is her avowed enemy?
Two glorious outcasts thrown together by destiny must forge a bond of trust as fate hurls them from the glittering world of Elizabeth I's court to Spain's dread Inquisition. Can they tempt the wrath of two worlds to forge a passion as deep as the ocean they love?
More info →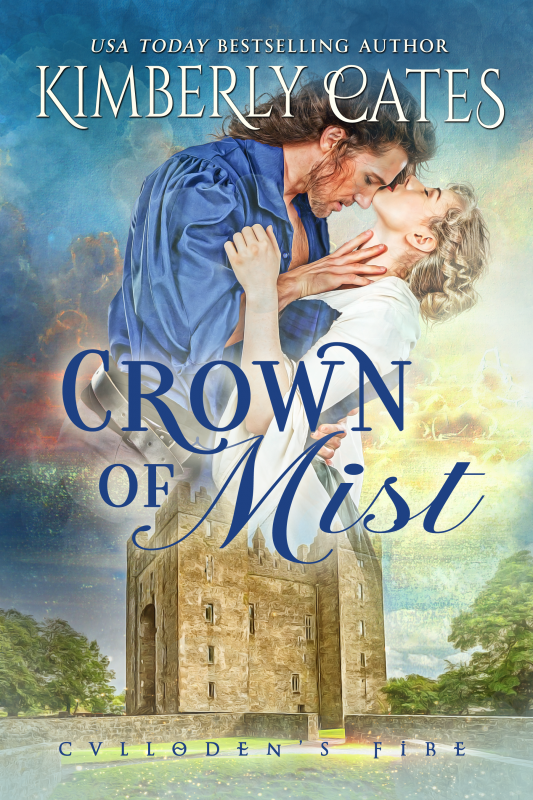 An Irish Patriot...
When Cromwell's army invades Ireland, swordswoman Brianna Devlin defies her brothers and goes to fight beside them. As Drogheda falls, she crosses swords with an English lord as desperate to escape as she is.
A Cavalier Spy...
Lord Creighton Wakefield joined Cromwell's army to gather intelligence for his childhood friend who will one day be Charles II, but his mission has been discovered. Wounded, he tries to flee the city with valuable information—but is stopped by a sword-wielding beauty who means to take him down as one of Cromwell's men.
An Unlikely Ally…
Creigh realizes his best chance of escape lies with the Irish tigress and convinces her to join forces. As Creigh and Brianna race toward the coast and freedom, the tides of civil war sweep them from Ireland to the dungeons of the Tower of London, then to the treacherous exiled court in France, where they find a sword filled with magic and discover that the most dangerous risk they can take is to love each other.
More info →

Embark on a journey into magical Medieval Scotland, to a time when the shadowy Picts are in danger of vanishing from the Highland tapestry, and Scotland itself will arise a nation from the ashes of betrayal.In the year 2014, American-born Annie Ross has gone through her entire life a bit lost. She'...
More info →