Browse by Genre
Featured Books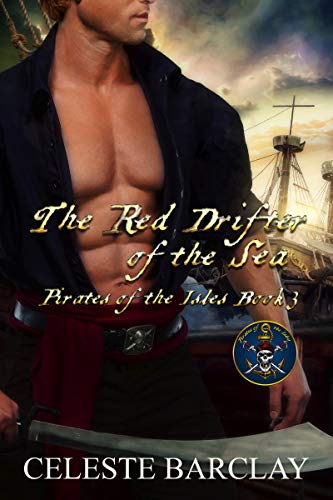 The seven seas may be his home, but this pirate is ready to drop anchor…
Kyle MacLean set sail on a life of adventure with his brother Keith when the twins were still lads. Orphaned with no choices left, Kyle and Keith find themselves aboard one pirate ship after another. When Kyle inherits the Lady Charity from the Dark Heart, he earns his deadly reputation as the Red Drifter for leaving his captives with only a wooden board. But when he attacks the ship holding a woman he's admired from afar, Kyle's heart is the one set adrift.
Love hides in the most unexpected places aboard a pirate ship…
Lady Moira MacDonnell flees her home and her duplicitous brother in the dead of night to avoid being betrothed to a vile man. Smuggled aboard a ship on her way to freedom, Moira discovers the man she once admired is now the man holding her captive. Tired of being forced into silence, Moira unleashes her rebellious streak...which lands her over the Red Drifter's knee. When her emotions aren't the only thing tied up, Moira must make a desperate choice between a dangerous life as a pirate queen or the safety she seeks with the reformed pirates, the Dark Heart and the Blond Devil, and their families.
As danger lurks along the Irish coast, Kyle and Moira find their budding romance challenged by the very men Moira fled. Separated at sea, Moira and Kyle fight on land to make their way back to one another. But can a pirate and his lady learn to rely on one another or is their love doomed to the bottom of the Irish Sea?
More info →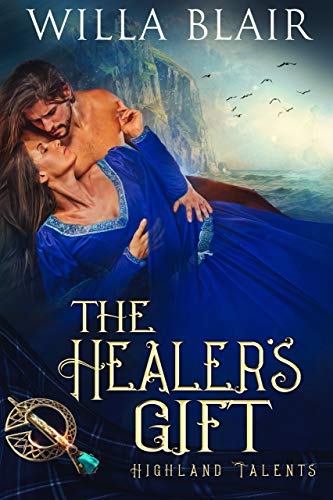 The Healer's Gift resolves the story of one of the most tormented characters in HIGHLAND HEALER. Coira MacDugall deserves the harshest punishment for her actions in the Highlands. But her clan's new laird, Logan, defies her expectations. And the Healer's gift changes everything she thought she knew -- about herself and her future.
Coira MacDugall paid with her life for her attack on the Highland Healer. But her victim did more than heal Coira's fatal wound that awful night. Now drowning in the unwelcome emotions of others, Coira wonders if her new empathic ability was meant as a gift or a curse.
Logen MacDugall must discover who killed three previous lairds if he hopes to survive for long in the position. He believes Coira's new sense can help him root out the conspirators, but after her disastrous time in the Highlands, the last thing she wants is to get involved with another laird. Logen must help Coira gain control of her talent in time to save him and their clan from those intent on destroying MacDugall.
Can Coira believe this laird truly loves her? Or will her memories lead her to madness again?
More info →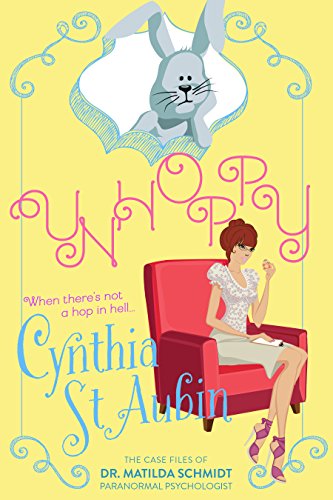 When there's not a hop in hell...The day is going to hell in a hurry for Paranormal Psychologist Matilda Schmidt, and that's *before* a suicidal Easter bunny shows up for treatment.When pictures surface of Matilda caught in the middle of a hit man-Cupid sandwich, she lands in the oily grip of a ruth...
More info →