Browse by Genre
Featured Books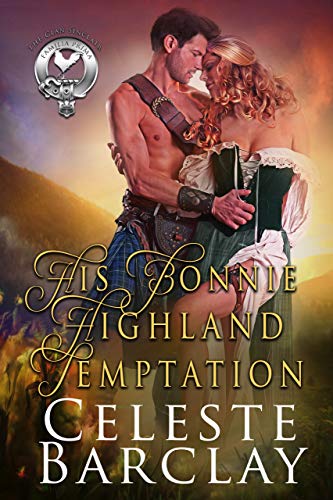 Unwanted and unloved...
Siùsan Mackenzie has spent a lifetime feeling unwanted and unloved after her mother dies in childbirth and her father abandons her for a new wife and new family.  Forced to start her life in her clan's village and then brought to the castle as no more than a servant, Siùsan longs for the chance to escape her clan and the hurt of being ignored.  When her father, the Mackenzie chief, unexpectedly announces her betrothal, Siùsan is filled with fear that her father is sending her off to an ogre who will treat her no better or possibly even worse.  When she discovers who her intended is, she seizes the chance to leave behind those who sought to punish her and manipulate her.
Could Siùsan's father finally have done right by her?  Will Siùsan find happiness in her new home, or is her future only to repeat her past?  
Unaware and unready...
Callum Sinclair, the heir to Clan Sinclair, knows that he will one day have to marry to carry on his clan's legacy.  He just did not know that his bride-to-be would arrive less than a week after his father announced the betrothal.  Enjoying the company of women has never been a struggle for Callum, but as are all the men of Clan Sinclair, he is committed to being a faithful husband.  When Siùsan arrives, Callum is unprepared for the gift his father has given him in his soon-to-be wife.  Callum is eager to get to know his fiery haired bride who barely comes up to his chest, and Siùsan is tempted by Callum's whisky brown eyes and gentle nature.
But if only it were that easy.
A tangled web of jealousy and deceit is woven when members of Siùsan's clan join forces with outsiders to keep them apart.
Will Callum be able to reach Siùsan to prove to her that she will never be unwanted or unloved again? Can Siùsan put her trust in a man she desires but barely knows?
More info →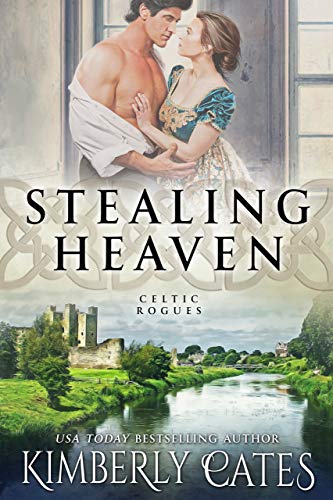 A dangerous deception...
Spinster Norah Linton gambles on a last chance at love and travels to Ireland to wed—sight unseen—Sir Aidan Kane. Upon her arrival at Castle Rathcannon, she is horrified to learn that the tender letters that won her heart were actually penned by Sir Aidan's high-spirited daughter. Not only is Sir Aidan Kane not the tender-hearted widower she thought, he is a scoundrel rumored to have murdered the first Lady Kane.
A dedicated bachelor...
Aidan Kane loves his daughter, Cassandra, and would do almost anything for her—except give up his rakish ways to become leg-shackled to the overly prim Miss Linton. But his past comes to haunt him when Cass longs for a London Season. He knows she'll be ostracized for her parents' sins. When he discovers that the very proper Norah Linton is the granddaughter of a famous general, he realizes that her honorable lineage could save Cass from humiliation at the hands of the haute ton. But is that worth putting his head through the matrimonial noose?
A devil's bargain...
They each agree to the marriage—eyes wide open, both knowing it's not for love. And just as they settle into their fragile world, the rumors surrounding the mysterious death of Aidan's first wife rear up again. As unknown enemies seek revenge, striking at the heart of everything Aidan holds dear, he and Norah must learn the truth of what really happened before all is lost.
More info →

Highland Warlord: She needs his protection…A dark evil threatens Morgana de Moray's Highland home.  The Druid Princess is left with no choice but to strike a deadly bargain with the dangerous Berserker and risk all to unleash the beast from within the man.Highland Witch: She thought she was sa...
More info →