Browse by Genre
Featured Books
An Unlikely Heroine
Robena has a place among the inhabitants of Dunnedin, the stronghold of the powerful MacKendimen Clan, and that is as a harlot in their village. Her life is her own and she finds meaning in the pleasure she gives and her work with the midwife and healer. The great wound she'd suffered in her past and the emptiness it caused within her will never be filled, but Robena does not allow that to control her. As the year's end and its festivities and holidays approach, the news that a certain man will spend time here, and time with her, brightens her spirits in ways she cannot explain. And in ways, she dares not examine too closely.
More info →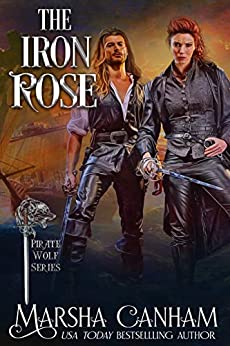 Bound for the Caribbean on a mission for the king, Varian St.Clare's ship is attacked by a Spanish galleon. When a pirate ship, the Iron Rose comes to their rescue, cannons blazing, the emissary is suprised to learn the captain is a woman, Juliet Dante, daughter of the infamous Pirate Wolf.
More info →

A Reader's Companion to the Highland Worlds of Tanya Anne Crosby. This is not a novel, nor a short story.HIGHLAND BRIDES & TRIBES is an updated version of TRIBES. It catalogs the most notable members of the seven noble houses in Tanya Anne Crosby's Highlander books, all pledged to honor blood before...
More info →