Browse by Genre
Featured Books
In the next installment of Coreene Callahan's bestselling Dragonfury Series SCOTLAND, a dragon warrior cursed by a terrible past finds redemption in the arms of the woman he's unable to protect.
Commander of the Scottish pack, dragon warrior Cyprus harbors a terrible secret. A brutal truth he has long kept hidden. But when a powerful foe resurfaces, he steps from the shadows and returns to the hunt, vowing to protect his pack along with the woman his enemy seeks to use against him.
Brilliant, broke, and working two jobs, book conservator Elise Woodward has always struggled to make ends meet. When she lands the middle of a secret war, she becomes the target of a rogue pack of Dragonkind and the unwitting guest of a warrior who refuses to let her go—and despite the danger, makes her want to stay.
With the rise of a new enemy, Cyprus is forced to face his demons. But will defeating them be enough? Or will the past return to haunt him, taking the only woman he will ever love?
More info →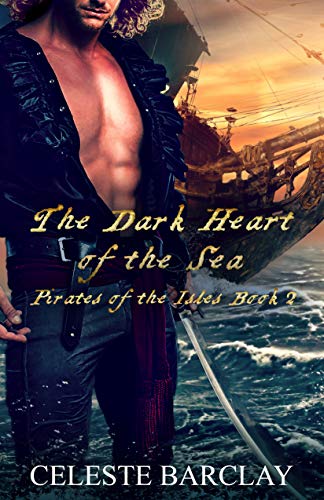 What happens when a ruthless pirate meets the woman who warms his dark heart?
Ruairí MacNeil is one of the most feared pirates sailing the British Isles, but when he rescues a woman from attack, not once but twice, he discovers he can't resist her when she matches wits without fear. Tempted by a future he never considered before, Ruairí makes an impetuous offer to the widow he discovers working in a tavern. Can Ruairí offer this mystery woman a better life aboard his ship than she has on the tiny island of Canna? Can he protect her from outside danger while he surrenders his heart?
What happens when a widow puts her trust in a notorious pirate known for a heart as merciless as his deeds?
Senga MacLeod Sorley didn't expect a chance encounter with a pirate to lead to a kiss and an adventure on the high seas. A widow with little to her name, Senga provides for herself by working in a local tavern, but she refuses to earn her living by doing anything other than serving food and ale. When men from the village demand more than she's willing to give, she discovers the menacing pirate has a protective side he only reveals to her. Will Senga seize a chance at love after one kiss with a brooding pirate? Will she submit to his dominant nature when his form of discipline is anything but expected?
A new life aboard a pirate ship brings Senga an independence she never imagined, but along with that comes danger that puts her life and Ruairí's at risk. When foreign enemies threaten their burgeoning love, Senga must choose between life as a pirate queen or life as a lonely but safe widow. Ruairí refuses to give up on happiness he never thought possible after running away from home. He must fight to show Senga her past doesn't have to determine her future when she fears history repeating itself. Can the Dark Heart convince the one woman who brightens his life to stay? Can Senga trust herself enough to accept the love Ruairí offers?
More info →

He's cursed with eternal silence...Roderick MacLauchlan is death for hire. Blessed by an ancient Deity with Berserker rage, he has the strength of ten men. Cursed by a malicious enemy, he's incapable of speech. A desperate clan war rages around him and a malevolent adversary lurks in the darkness, c...
More info →