Browse by Genre
Featured Books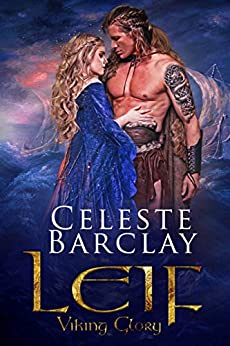 After months at sea, Leif Ivarrson wants nothing more than to revel in the comforts of home. Yet when word arrives that a new threat has invaded their land, Leif is forced to take up his sword once more. Tasked with rescuing a jarl's niece, Sigrid, from this malicious enemy, Leif departs on a journey that will alter the course of his fate.
More info →

Percival Montgomery, Marquess of Trent is being pressured by his father, the Duke of Marlborough to take a bride. Not just any bride, but the daughter of the Duke of Brandon.
Lady Eugenie Hamilton has been told under no uncertain terms she is to accept Trent's advances or face a hastily arranged marriage to the Marquess of Trent. Having known and spent summers riding with Trent, a match with the Marquess wouldn't be so bad.
To make matters worse the Duke of Northshire has asked her father for permission to court her as well. It is a little known fact Northshire is broke and looking to marry someone with a substantial dowry to shore up his debts. And he'll stop at nothing.
More info →

The MacKinnon's Bride Missing Epilogue - please note, this is a not a stand-alone novel. It is a "super epilogue," written to complement The MacKinnon's Bride and is best read after reading the entire series. Eleven years later, Hugh FitzSimon is a broken man. He is forsaken, alone, a wretch left to...
More info →