Browse by Genre
Featured Books
Aerin. So she played with some dark magic, what's the worst that could happen? For Aerin de Moray and her sisters, it's that witch hunters are no longer a 400 year-old problem. What's a girl to do with this new threat when she's already trying to corral zombies, fight a she-devil with a penchant for possession, all while attempting to thwart the prophesied apocalypse? She'll keep her sisters close, and her enemies closer… like in her bed.
Tierra. She's accidentally sent her baby's daddy to hell. Who has time for the apocalypse? Dooming Death to Lucifer's infernal realms might have seemed like a good idea at the time, but with uncollected souls swarming the manor and her unborn child's alarming powers increasing by the minute, Tierra de Moray has a hell of a problem on her hands. If Tierra can't find a way to rescue Killian Bane before the Devil gets her due, the world doesn't stand a ghost of a chance.
Moira. For Moira de Moray, fending off witch hunters, dodging ghosts from her past, and surviving Conquest's insistent advances has become a full-time vocation. So, when it comes time to serve Lucifer an eviction notice, Moira aims for the surefire solution—jealousy. But pretending to bump uglies with another Horseman could produce results more deadly than Moira had planned, particularly if Nick Kingswood has anything to say about it.
Claire. Claire de Moray is caught between her first love and the fierce Horseman known as War. She needs to pick one and let the other go, but how can she make a life-altering decision when she's busy hunting the witch hunters who'd like to burn her at the stake? She's not afraid because she is Fire, but their arsenal is deadlier than she expects. Pushed to the limits, Claire takes a chance to save her family and stop the apocalypse, but gets far more than she bargained for.
More info →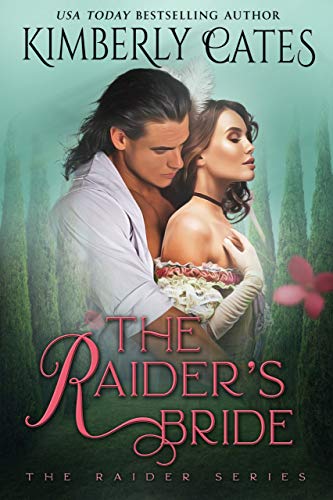 A masked patriot… By day, Ian Blackheath is the most sensual rogue in the colony of Virginia. At night, he secretly rides as Pendragon, ruthless leader of the patriot cause. The last thing he needs is a ward. What is a masked raider supposed to do when a pint-sized mistress of disaster is dumped on the doorstep of his mansion? Especially since little Lucy displays a penchant for unearthing secrets?
A reluctant British spy… When Ian Blackheath and Lucy have an altercation in Emily d'Autrecourt's millinery shop, the lovely Englishwoman is horrified at Blackheath's insensitivity toward his ward. Then Lucy steals a doll from Emily's shop— secreted inside the plaything is evidence of Emily's role as a spy. Accepting Ian's offer that she be Lucy's governess is dangerous, but how else can Emily search for the doll without arousing suspicion?
A rebellion of the heart… Ian is stunned when Emily agrees to take charge of "hurricane Lucy". As for guarding his secret—it should be no challenge to keep Emily far from the wing where Pendragon plots rebellion. One sample of Ian's wicked, seducing ways and the prim Englishwoman will avoid him like plague. He doesn't expect Emily to catch fire in his arms or for the tempting seamstress to discover the secret power of her own desires. Suddenly, in a land racing toward revolution, Ian and Emily must choose. With everything to lose, do they dare to risk their hearts?
More info →

A special, limited-time first-in-series set of Tanya Anne Crosby's bestselling medieval series, The Highland Brides & The Guardians of the Stone. Also included: a three chapter preview of Tanya's new book, The King's Favorite.The MacKinnon's Bride When laird Iain MacKinnon's young son is captur...
More info →