Browse by Genre
Featured Books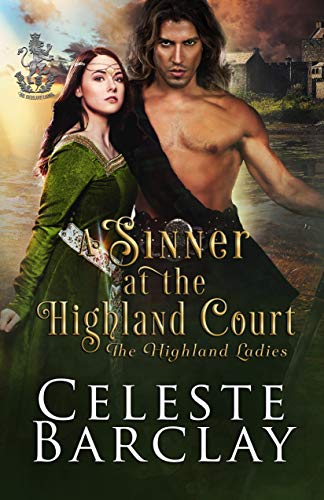 Lady Madeline MacLeod left Robert the Bruce's royal court five years ago because of her vanity and spitefulness. Prepared to take her final vows now, a royal summons to return to the Highland court leads Madeline to a marriage of convenience. Temptation in the form of a handsome Highlander makes Madeline question whether she'll return to the sinner she was. Will giving into her desires for her husband ruin Madeline's path to redemption?
A warrior in need of a wife to secure his inheritance…
Fingal Grant is the heir apparent to Clan Grant and in need of a wife. Not interested in a love match, Fingal searches for a woman who won't expect him to change his ways. The pious Madeline MacLeod is the perfect bride until Fingal realizes he doesn't want his wife to ignore him. Can Fingal convince Madeline that desire between a husband and wife isn't the carnal sin she fears?
A marriage of convenience that becomes most inconvenient…
Drawn to one another, Madeline and Fingal struggle to overcome their preconceived notions about marriage. Often insensitive and unobservant, Fingal realizes he has much to learn about being a husband. Clinging to the life she thought she would have, Madeline realizes she uses her faith as a shield. When a neighboring clan threatens the newlywedst, can Madeline and Fingal fight their way back to one another before the enemy separates them for good?
More info →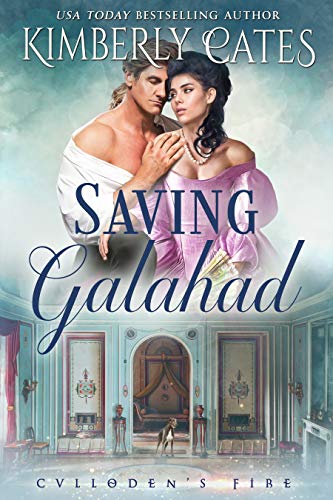 "Kimberly Cates is magnificent. Her every book is to be treasured again and again —Teresa Medeiros
An Embattled Lord: Dashing Lord Lieutenant Nate Rowland, Earl of Harlestone, led a charmed life until he crossed swords with his best friend on the killing field of Culloden Moor where a serious wound shattered not only his life but his marriage. When his faithless wife is murdered, Nate is the prime suspect, some secret villain framing him as a spy.  With his fierce sense of duty, Nate is the last person to betray England.  But when sparks flare between him and his best friend's fiery sister, will his acclaimed honor be enough to hold back their passion? His choice:  Betray his heritage… or his heart.
Scandal's Daughter: Born of the infamous love affair between the late Earl of Glenlyon and his mistress, wild-hearted Christianne Slade is raised like a princess only to be scorned by society beyond her family estate. On the eve of Nate's wedding, thirteen-year-old Christianne begs her childhood hero not to make the disastrous match. He has always been her 'Galahad', the perfect knight. When Eugenie Rowland is killed, Christianne knows there can still be no future for her with Nate, but her girlish adoration has blossomed into a woman's passion. As a net of conspiracy closes around Nate, Christianne defies society and the dark forces of the London underground to discover who would destroy him.  But can her love and courage save Galahad from a hangman's noose, and the loveless future his duty demands before it is too late?
More info →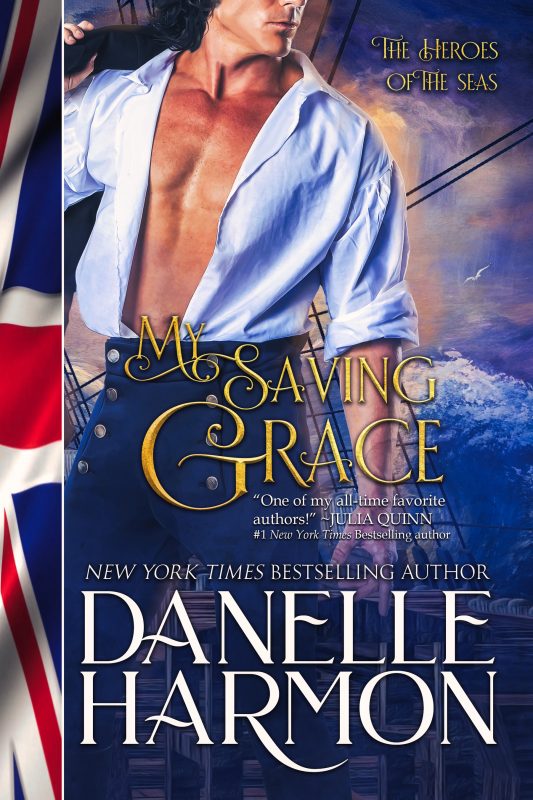 "One of my all-time favorite authors!" - JULIA QUINN, #1 New York Times Bestselling Author
More info →