Browse by Genre
Featured Books
When Angus MacDonald, Lord of the Isles, agrees to harbor Robert the Bruce from the viperous English fleet, they are forced to be on the constant move. When they arrive in Ulster seeking support from kin, they are met with a brutal battle. As Angus escapes, it is not a man who challenges him in a hidden birlinn. A wee wisp of a lass faces him with a battle axe in her hands. Aye, he can steal the boat and rescue his king, but he cannot bring himself to throw a woman overboard. Moreover, if he lets her go, she'll raise the alarm for certain. With no choice but to bind her wrists and take her captive, he races against time to save his men. As they seek refuge, the woman proves feisty and clever beyond her worth, a complete thorn in Angus's side, no matter how bonny she may be. However, once Angus discovers the lass is Anya Chathain, granddaughter of his nemesis, Lord Guy O'Cathain, the king insists the only solution is for the pair to marry. But will this union of two hated rivals erupt in passion or war?
More info →

In 15th century Scotland, Gyllis Campbell arrives at the Beltane festival with one thing on her mind—to win the heart of Sir Sean MacDougall once and for all. Astonishingly, Sir Sean would like nothing more than to oblige the lovely lass.
But when news of his father's death arrives, Sean races for Dunollie Castle. Unaware of Sean's tragedy, Gyllis departs the festival thwarted. Worse, a terrible illness strikes her down, and she's sent to the cloisters of Ardchattan Priory for healing.
Plagued by raids on his lands and deception in his ranks, Sean is embroiled in a battle to regain control. Pulled in a myriad of directions, adversity runs rampant as Gyllis struggles to regain her health and Sean battles the very demon who covets his title. Fighting for their lives, both must prevail before their love can blossom.
More info →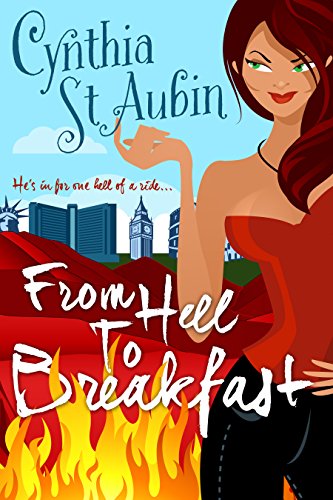 He's a supernatural bounty hunter with a broken heart and a loose zipper. She's a succubus with a smart mouth and a long rap sheet. When her crimes become his problem, they're in for one hell of a ride.Dr. Matilda Schmidt, Paranormal Psychologist SeriesBook 1: UnlovableBook 2: UnluckyBook 3: Unhoppy...
More info →