Browse by Genre
Featured Books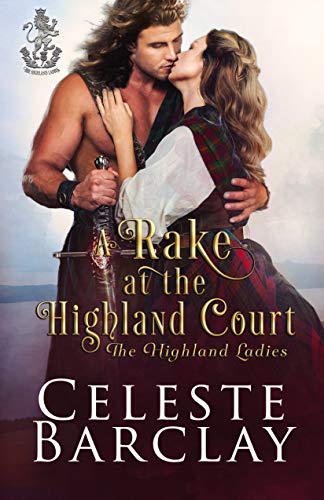 Cairstine Grant has spent two years carefully cultivating a reputation at court that is sure to drive away any potential suitor. Traumatized from an attack as a young woman, Cairstine is bound and determined never to marry and never to be subjected to a man's control. She'd rather become a nun than a wife. But one obstacle stands in her way: her younger sister can't marry the man she loves until Cairstine marries first. When Cairstine's father refuses to consider her choice to become a nun, can Cairstine convince an unsuspecting friend to pose as her betrothed? Can she overcome the scars from her past and form a genuine partnership with a man she was never supposed to fall in love with?
Can a renowned rake reform his ways in time to protect a lady-in-waiting he never thought he would befriend?
Eoin Grant watched his twin brother, Ewan, fall in love and marry. A romantic at heart, Eoin hopes one day to marry and find true affection with his wife. But in the meantime, he's happy to live the life of a bachelor. When Cairstine Grant blindsides him with a proposition to pretend to be her betrothed, Eoin realizes a real future with Cairstine might be better than pretend. But one obstacle stands in his way: Cairstine will only agree to a marriage in name only, and Eoin's dreams of having a family one day. When Eoin's feelings develop beyond friendship, can he convince Cairstine to trust him enough to see a future together? Can Eoin help Cairstine overcome her fears and prove that his feelings are pure?
Can a relationship based upon a falsehood grow into something real? 
Stripped of her choices, Cairstine turns to Eoin for help, but she fears making a lasting commitment. Eoin's conscience demands he help Cairstine when she asks for his help, but he's not certain he can live with a lie that might tear apart his heart. When danger and necessity force them to decide, Eoin and Cairstine discover playing pretend isn't just for children.
More info →

So the world is ending…
Tierra: Having bested the Devil by springing Death out of Hell, Tierra now isn't so sure she wants to keep him. He bonded her to him, turning her immortal without even asking. For an earth witch who embraces the changing seasons, this is a nightmare. With the Devil on her heels, the world in peril, and their baby due around All Hollow's Eve, what's a witch willing to do? Just about anything.

Moira: Moira de Moray has decided that prophecy should be a four-letter word. When they learn that the only way to keep the world from becoming a galactic grease stain is for another of the de Morays to get knocked up, Moira is just dumb enough to volunteer. Trouble is, in order to conceive this magical force-balancing fetus, she first has to bond herself to arrogant, infuriating, and, okay—hot enough to singe the Devil's ass cheeks—Nick Kingswood. With the final seal looming and the fate of the world hanging in the balance, Moira must decide whether she's willing to learn what to expect when she's expecting…The Dark One.
Claire: Wouldn't you know it? Claire finally finds the love of her life, and the devil wants to ruin everything. Chaos reigns as the world struggles to balance dark with light, and Claire fears her future with War may burn to ashes far too soon. Still, with her savage and sexy horseman by her side, Claire's willing fight to the death to protect what is hers. As the household plots against the she-devil, one question burns in Claire's mind. Now that she's bonded with Dru, does immortal blood flow through her veins? The answer could make all the difference to her, her family, and the world.
Aerin: Nothing like a sabotaged hillbilly wedding to make a girl wish for a speedy Armageddon. Luckily for Aerin, it is nigh. Thing is, Julian Roarke, the elegant, brilliant, sexy-as-sin immortal is sizing Aerin up for a ring as if there's a chance in hell they've a future together. But how can they? The Devil—that body-snatching bimbo—is more powerful than ever with an army of evil witches in her arsenal. Pigs are flying. The moon is blood. Everything is on fire. Hell is frozen over.
And as the final battle approaches, the fate of the world depends on which witch is willing to make the ultimate sacrifice…
More info →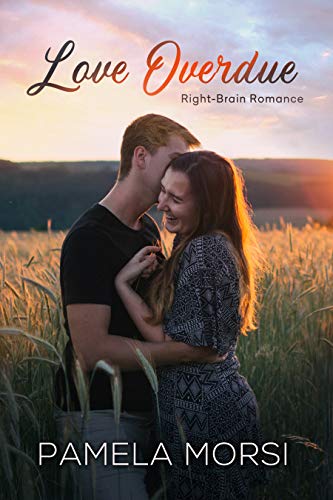 "Pamela Morsi is a perennial favorite for a good reason... she writes the perfect feel-good read." - Susan WiggsMeet Dorothy Jarrow: devotedly unsexy librarian Buttoned-up book lover DJ is all sensible shoes, drab skirts and studious glasses. After an ill-advised spring-break-fueled fling left her ...
More info →