Browse by Genre
Featured Books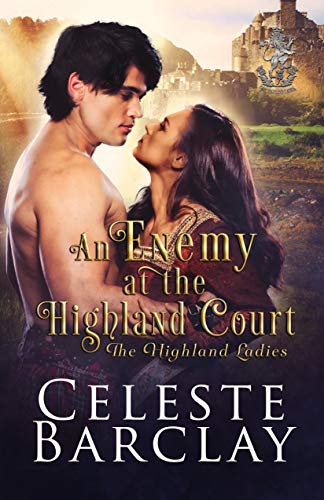 A lady-in-waiting struggling to fit in….
Even after three years at Robert the Bruce's Highland court, Cairren Kennedy still feels like an outsider. Quiet and kindhearted, Cairren has fought to make a place for herself among the queen's ladies-in-waiting when she doesn't look like any of the other young women. A Lowlander with a French mother, her Mediterranean heritage sets her apart both by her features and her customs. When her father hints at an arranged marriage to a Highlander, Cairren fears she'll face more discrimination when she's forced to make her home among strangers. Can Cairren prove that she's more than what people assume? Can she create a new life where she's not welcome?
A second son with other plans…
Padraig Munro doesn't need or want an arranged marriage because he already has the perfect woman in mind. When King Robert announces Padraig's betrothal to the unsuitable Cairren Kennedy, Padraig refuses to open his heart to a woman who couldn't be less of a Highland lass. Faced with a bride who can't blend in and a family who refuses to accept Cairren, Padraig is caught between his duty to protect his gentle bride and his family's expectations. Can Padraig balance the roll of husband and son when both sides couldn't be further apart? Can Padraig put aside his preconceived notions to make his marriage work?
Pushed together by royal decree, Cairren and Padraig take an instant dislike to one another. 
Angry that he can't marry the woman he's certain he loves, Padraig leaves Cairren to navigate life in the Highlands until his clan's resentment puts her life in danger. Cairren doesn't trust the man she's ordered to share a bed with, but when threats can't be ignored, she must turn to the man she'd pledged her life to. Passion and desire spark between husband and wife, but outside the bedchamber, they can barely stand to look at one another. Can Padraig accept that Cairren isn't to blame for his life's unexpected path, and can Cairren stop seeing Padraig as the enemy before the real enemy destroys their chance to build a life together?
More info →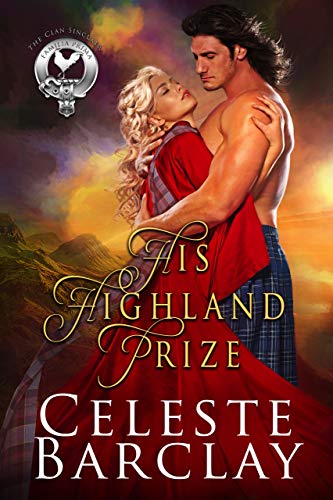 Lost and pursued, searching for protection...

When Brighde Kerr collapses in his arms at Castle Dunbeath in the middle of the night during a Highland thunderstorm, Alexander Sinclair does not hesitate to bring her inside to receive medical care and shelter. Hiding secrets that she is sure will only bring danger to the Sinclairs if revealed, Brighde struggles against her growing attraction and affection for Alex. She attempts to keep her identity a secret, but it does not take long before Brighde realizes that Alex could be the one person to save her.
Steadfast and determined, willing to protect...
Alex dedicates himself to nursing this mystery woman back to health and offers her the security of the Sinclair Clan. Alex's ongoing support and determination to protect Brighde fuels their growing passion but often puts them at odds when Brighde is not convinced they have a future together.
Both in need of love...
When the source of Brighde's fears shows up at their gates, Alex proves that he will not give up on Brighde no matter the risks or consequences. Now can she accept that Alex's pledge for protection or will she keep fighting the inevitable?
More info →

Nobody writes a love story quite like Jill Barnett, whose romantic tales are "as magical and unique as any you ever had the joy to read" (Romantic Times). Now she spirits a misty, secluded island off the central coast of Maine, where a pair of Scots brothers clash with two independent women...
The proud descendants of a Highland clan, Calum and Eachann MacLaughlan live in seclusion on a Maine island. The brothers are as different in spirits as they are in looks. Though one is dark and levelheaded, the other fair and adventurous, they have one thing in common: They want brides. When Eachann's two unruly children are expelled from school, he is even more determined to wed. Following an old Scottish tradition, Eachann decides to solve the problem for both himself and his brother….
Spying on a fancy society party, Eachann sees a solution before him. The always capable debutante Georgina Bayard is basking in the light of her own ball. Meanwhile, outside, Amy Emerson is valiantly struggling to conceal her first broken heart. Swept away by this young Scotsman, both young women become captives. Kidnapped and furious, with only each other for support, Amy and Georgina have a choice: fight for the life they'd previously known…or let their hearts get carried away….
More info →