Browse by Genre
Featured Books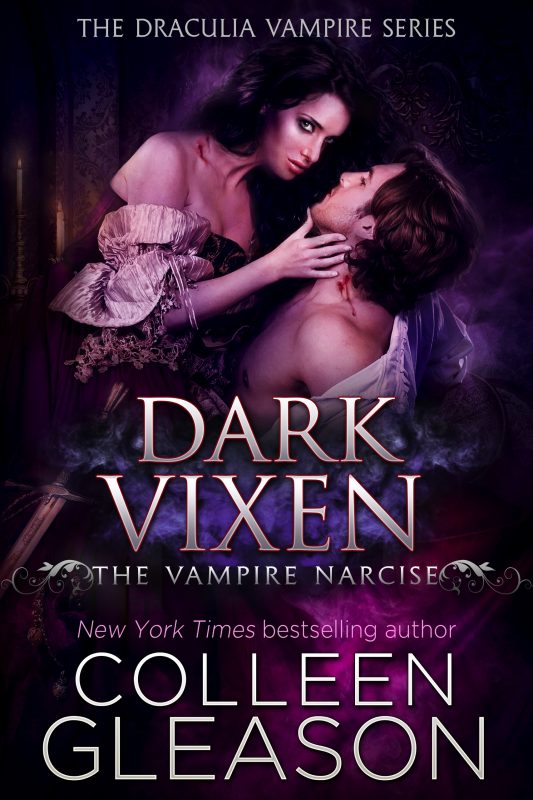 The Dracule woman Narcise has been trained as a warrior, enslaved by her brother Cezar—the most dangerous and evil of all Dracule vampires—to provide entertainment for himself and his cronies. When she loses one of her gladiator-type battles, her opponent's prize is the use of her body for the night.
It is no wonder Narcise cannot trust a man…even Giordan Cale, the handsome vampire who vows to free her from her brother's captivity. But his promise is followed by a deep, shocking betrayal—destroying her heart and trust forever.
Yet, Narcise finds a new savior in vampire hunter Chas Woodmore. He wants her, he worships her…he will kill for her.
But when a soul is in danger, and the only hope is to risk one's heart or lose freedom forever, can someone like Narcise learn to trust again?
And when Cezar is determined to move heaven and earth to destroy the men who love her, who will walk away…and who will be forever damned?
More info →

THE book that launched Avon's Romantic Treasures line, Once Upon a Kiss also received a 4 ½ Gold and a K.I.S.S. Award from RT Book Reviews and was a HISTORICAL ROMANCE OF THE YEAR Nominee.She came to wed his brother… and stole the Dragon's heart. To settle a feud, Dominique Beauchamp is prepared ...
More info →

A special companion set of classic romances. The books in this Medieval duo are loosely connected to Tanya Anne Crosby's best selling Medieval series, The Highland Brides, The Guardians of the Stone & Daughters of Avalon.Angel of Fire "Superb ... You won't be able to put it down," says Rendezvous. ...
More info →