Browse by Genre
Featured Books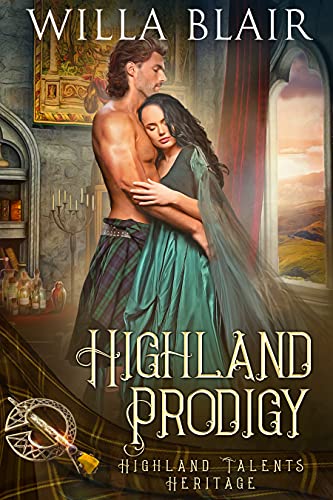 Jamie Lathan is a formidable warrior, but when a Lathan kinsman is injured, Jamie's life depends not only on his legendary prowess with a sword, but on keeping a dangerous secret. Like his mother, Jamie wields the power of healing magic. From childhood, he knew that those skills, often feared in a woman, would be condemned outright in a man. Discovery could mean imprisonment or death, but Jamie soon learns that denying his compulsion to heal is to deny the very core of himself.
More info →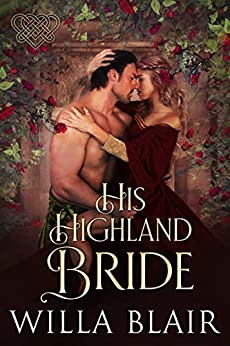 A Dutiful Daughter No More
When Mary Elizabeth Rose's father marries a much younger lass in hopes of siring a male heir, Mary sees her chance to escape her role as his chatelaine, but fears his next step will be to betroth her to a stranger. She has a different future in mind—with a sometimes charming, sometimes difficult and arrogant wounded Highlander.
He Owes Her His Life
Cameron Sutherland is not too delirious to recognize Mary Rose is the first woman he could seriously consider taking as his bride. He'd like nothing better than to spend years repaying the debt he owes his angel of mercy for taking him in and saving his life. First, he must convince her to defy her father one last time.
Will They Put Love Before Duty?
For Mary, Cameron has become the man whose every smile has the power to bring her to her knees. But he is as duty-bound as she is, and responsibility calls him back to Sutherland, where she fears he will stay, forgetting her and all they've shared. With another powerful clan's interests at stake, Cameron's return sets events in motion that will have life-changing consequences for the woman he can't forget.

More info →

Grieving from the death of his wife, Lord Colin Campbell listens to the cries of his newborn son whilst penning a missive to the king. With no marriage prospects, Colin petitions his majesty for help in finding a stepmother. Never again will he fall in love—the death of a woman brings more pain than losing a whole contingent of men on the battlefield.
Feisty, quick tongued and smart, Margaret Robinson is delighted when her father receives a messenger from the king…until she discovers what news he brings. In a sennight, she will wed the notorious Black Knight—her life is about to end.
Tension builds during the wedding and deteriorates from there…until an accident draws them together. Just when their love begins to blossom, a dire request arrives from the Pope. Colin must join the Crusades at once.
Their fragile love is forced to withstand the seductions of hell—Margaret tempted by a scoundrel laird—Colin courted by Satan himself. Aye, the war for Christendom could very well ruin their dreams forever.
More info →