Browse by Genre
Featured Books
One of the worst snow storms in over a decade hits England. What's the worst that could happen?
Lady Jane Blackmont finds herself stranded at the Earl of Norwood's estate. Not looking for love of any fashion, she finds herself falling for a neighbor and one of her brother's friends.
The Earl of Norwood rescues the young woman after her carriage careens off the road. Right in front of his estate. Norwood's been unlucky in love, but finds himself intrigued with the smart and talented Lady Jane.
Does he dare open himself up to love?
Life is about to hand the pair more than most young couples have to deal with in a life time. Lady Jane shows Norwood she's up to the challenge.
More info →

In 15th century Scotland, Gyllis Campbell arrives at the Beltane festival with one thing on her mind—to win the heart of Sir Sean MacDougall once and for all. Astonishingly, Sir Sean would like nothing more than to oblige the lovely lass.
But when news of his father's death arrives, Sean races for Dunollie Castle. Unaware of Sean's tragedy, Gyllis departs the festival thwarted. Worse, a terrible illness strikes her down, and she's sent to the cloisters of Ardchattan Priory for healing.
Plagued by raids on his lands and deception in his ranks, Sean is embroiled in a battle to regain control. Pulled in a myriad of directions, adversity runs rampant as Gyllis struggles to regain her health and Sean battles the very demon who covets his title. Fighting for their lives, both must prevail before their love can blossom.
More info →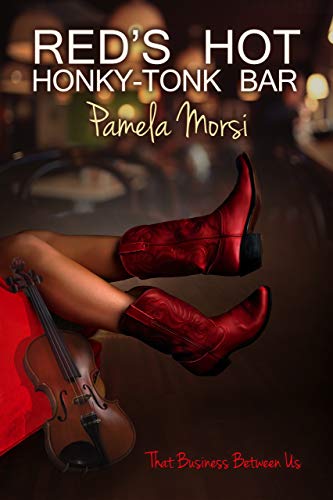 From a Rita-Award-Winning Author, comes a perfect novel that reminds us that sometimes circumstances unexpectedly offer a second chance to get things right.Red Cullens likes her life. Tight jeans and tattooed, at forty-six she's turned her hard luck degree from the school of hard knocks into sole ...
More info →