Featured Books
Jamie Lathan is a formidable warrior, but when a Lathan kinsman is injured, Jamie's life depends not only on his legendary prowess with a sword, but on keeping a dangerous secret. Like his mother, Jamie wields the power of healing magic. From childhood, he knew that those skills, often feared in a woman, would be condemned outright in a man. Discovery could mean imprisonment or death, but Jamie soon learns that denying his compulsion to heal is to deny the very core of himself.
More info →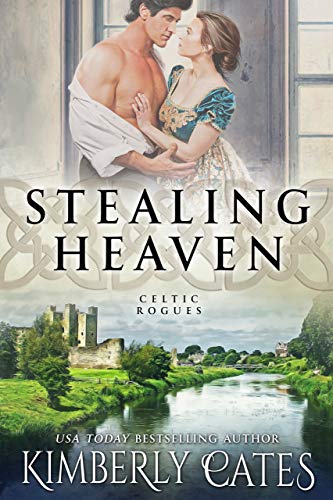 A dangerous deception...
Spinster Norah Linton gambles on a last chance at love and travels to Ireland to wed—sight unseen—Sir Aidan Kane. Upon her arrival at Castle Rathcannon, she is horrified to learn that the tender letters that won her heart were actually penned by Sir Aidan's high-spirited daughter. Not only is Sir Aidan Kane not the tender-hearted widower she thought, he is a scoundrel rumored to have murdered the first Lady Kane.
More info →

"A sumptuous and enjoyable read!" - Romantic Times
If Lord Donovan Trent had his way, he would spend his days carelessly wooing the women of London society. Instead, he finds himself banished to the English countryside of Cornwall, forced by the decrees of his father's will to run his family's tin mines and find a country bride. The very last thing the handsome lord needs is a local lass sticking her nose into his affairs, but that seems to be exactly what the parson's daughter Corisande Easton had in mind.
More info →