Browse by Genre
Featured Books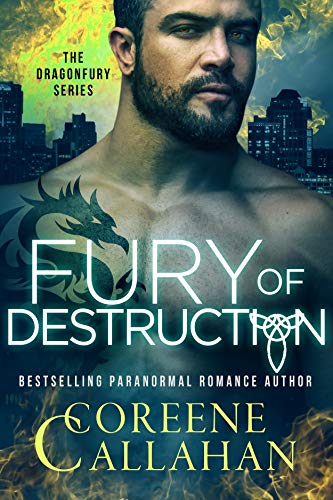 In the seventh installment of Coreene Callahan's bestselling Dragonfury series, a hard-edged dragon shifter must find mercy in order to save an innocent woman's life.
A man on the warpath…
Dragon warrior Gage has earned his brutal reputation. He strikes hard and fast, killing without mercy or remorse. But with the Nightfury lair full of females and a newly adopted son to protect, his ability to focus takes a hit. When one mistake leads to another, putting an innocent woman on enemy radar, he's forced to decide—keep her safe by taking her with him or roll the dice and hope she goes unnoticed by the Razorback pack.
The woman in his way…
Samantha Redhook isn't a pushover. She floats like a butterfly and stings like a bee. But with her business failing, desperation pushes her to take a contract she normally wouldn't have, landing her in a world of trouble. Can she save the situation before things get worse or will an error judgement put an end to her dreams, and then her life?
More info →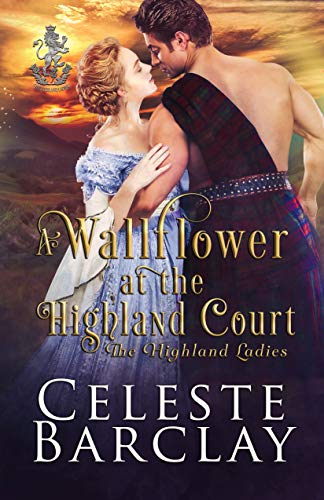 A wallflower...
Maude Sutherland grew up racing the boys, but when adolescence arrived, she became the ugly duckling of her clan. Sent to the Scottish royal court of King Robert the Bruce, forced to navigate the social machinations of courtiers, Maude is certain no man will choose her over the more elegant ladies-in-waiting. When a Highland laird arrives and sweeps her off her feet, Maude finds hope that she might grow into a swan. Can he convince her to trust his intentions are true?
A protector...
Kieran MacLeod arrived at court to settle clan business and to have a dalliance or two. But when he discovers a woman with lush curves crying on a terrace, he finds himself inexplicably drawn to the shy lady-in-waiting. Kieran finds he must use patience and kindness to lure Maude out of her shell. Can Kieran help Maude overcome her self-consciousness to stoke the passion stirring between them? Can he prove that his love can protect her from the cruel words of the other ladies-in-waiting?
A family that would keep them apart...
This slow burn romance bursts into flames as Kieran and Maude must unite to defend their love when she is put to the test by the MacLeod clan. Can Maude withstand the scrutiny? Or will Kieran's family have the last word?
More info →

After years in prison for a murder he never committed, escaped convict Hank Wyatt knew how to survive. But he didn't know if he could last an hour marooned on a deserted tropical island with a beautiful blonde and three orphaned children. Now, looking out for number one doesn't seem to be enough.
San Francisco attorney Maggie Smith felt like having a good cry. Thoroughly modern, wealthy, and bright, she's suddenly been cast in the role of mother and forced to battle wits and hearts with the most arrogant man she's ever met.
Fate has thrown this makeshift family Robinson together, and kismet tosses in a 2000 year-old floating bottle filled with magic. Is the chance for a love more powerful than they could ever imagine only a wish away? Father Goose meets Donovan's Reef in this funny and tender historical romance about misfits who find that life might not be so bad after all…if they can do the impossible, and find a way to be family.
More info →