Featured Books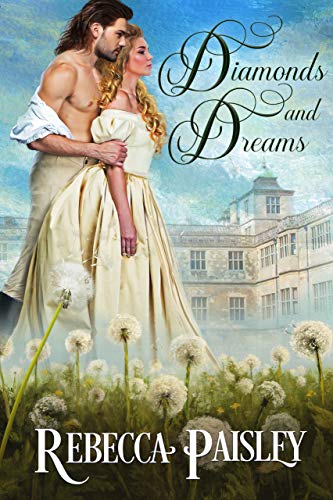 Can an innocent miss with a preposterous plan win the jaded heart of a duke?
Goldie Mae needs a duke. If she doesn't produce one, she'll lose the charming English estate she calls home. When a tall, dark stranger with a sardonic drawl and glittering green eyes drags the golden-haired beauty out of a pond to "save" her from "drowning", she believes she's found the man who can make all her dreams come true. She offers to give the bemused fellow "duke lessons", not realizing she is instructing the very man born to the role.
More info →

He's cursed with eternal silence...Roderick MacLauchlan is death for hire. Blessed by an ancient Deity with Berserker rage, he has the strength of ten men. Cursed by a malicious enemy, he's incapable of speech. A desperate clan war rages around him and a malevolent adversary lurks in the darkness, calling for blood.
More info →

Era arrivata per sposare il fratello del Drago, ma ha rubato il cuore di quest'ultimo...
Per placare una faida, Dominique Beauchamp è destinata a sposarsi, per sanare le terre sconquassate. offerta in matrimonio da suo fratello al signore di Drakewich, è giunta qui per prendere il cognome dei d'Lucy...ma non aveva previsto che avrebbe perso il cuore per il fratello del suo promesso sposo - il Drago Nero.
More info →