Browse by Genre
Featured Books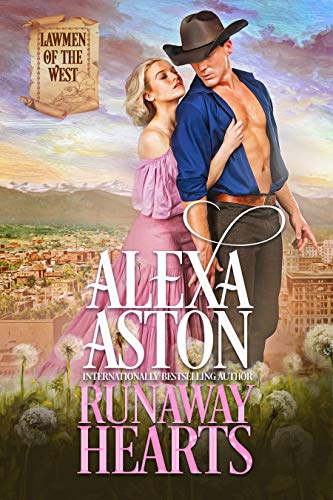 A young woman fleeing to save her life.
A untrusting loner weighed down by guilt.
Two very different souls who find love in the booming American West . . .
Shortly after her beloved father's death, Emma Bradford becomes a runaway heiress when she overhears her beau and stepmother plotting to steal her fortune—and take her life. She jumps on a train headed to the American West and is instantly attracted to a handsome stranger onboard.
Pinkerton detective Rye Callahan is assigned to protect an opera diva as she travels from New York to Colorado and remain undercover as a bodyguard during her engagement at Denver's newest opera house. Along the way he encounters a beautiful woman who looks and sings like an angel, but Rye is married to his job and determined not to become involved with the woman romantically.
But Rye and Emma wind up living in the same house in Denver, and their relationship heats up fast. When the diva disappears without a trace, Emma takes her place on stage—only to wind up missing soon after. Rye races against the clock to find both women in time. And if he does, will he be able to open his heart and learn to love?
More info →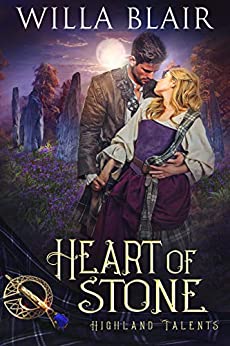 Previously Published in the anthology, Kissing the Highlander
Bound home after two years away, Gavan MacNabb comes across a lass and her deerhound in a moonlit circle of standing stones. Little does he know that the garland of bluebells she weaves and the spell she sings will change the course of his life.
Marsali Murray doesn't really believe the old wives' tale that making a chain of bluebells by the standing stones under a waxing moon will bring true love, but she's desperate to try anything to escape the boring, everlasting sameness of her life. Anything except marrying a man her father chooses for her. When her deerhound, Corrie, insists on following Gavan, Marsali decides that's the excuse she needs to have the adventure she craves. She'll go where he goes, whether he is the man promised by her spell—or not.
Gavan has already seen much of the world denied to Marsali. He's ready to settle down. She is eager to spread her wings. Can they find what they need with each other?
More info →

A special companion set of classic romances. The books in this Medieval duo are loosely connected to Tanya Anne Crosby's best selling Medieval series, The Highland Brides, The Guardians of the Stone & Daughters of Avalon.Angel of Fire "Superb ... You won't be able to put it down," says Rendezvous. ...
More info →