Browse by Genre
Featured Books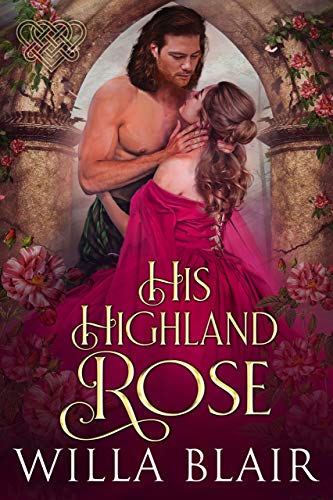 Iain Brodie is a fierce warrior and passionate lover, but to prove he's responsible enough to follow his ailing father as the clan's chief, he must give up the lasses and find a bride—quickly. He doesn't expect to fall for any of the Rose chief's three daughters, but he can't get one out of his mind—or heart—even when he discovers she is not who she claims to be.
Skilled rider and archer Annie Rose values her freedom. She doesn't want to be anyone's bride, not even deliciously and annoyingly sexy Iain Brodie's. But her father wants an alliance with Iain's clan and he's chosen her to forge it. Unaware she could be sealing the fate she desperately wants to avoid, Annie falls under Iain's seductive spell at the spring known in old tales as the fairy pool.
But when her father suddenly decides against their match, Annie discovers the love she never expected to find—with Iain. To win her, Iain must risk losing everything he values—the clan he was born to lead and even Annie, the woman he sees for who she truly is—his only love.
More info →

The de Moray witches are back, and this time there's hell to pay....Claire. How does a fire witch battle her feelings for a sexy apocalyptic horseman when he's burned his way into her heart? In a world now plagued with signs of the four opened seals, Claire must choose between her loyalty to her sis...
More info →

Traditional Scottish Historical spiked with Fantasy…well played Crosby," says Whiskey and Wit Book ReviewsFearing her "gifts" will be used to defeat her sister Matilda, Elspeth Pendragon escapes the Black Mountain priory that has sheltered her and her four sisters since King Henry's death, only t...
More info →