Browse by Genre
Featured Books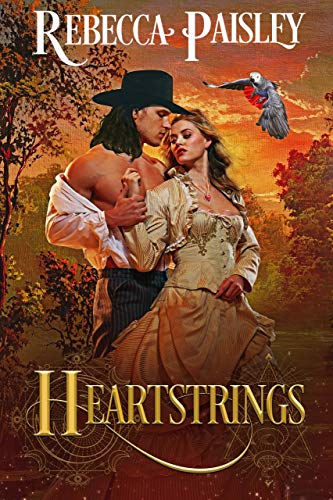 WANTED: TALL, DARK-HAIRED, BLUE-EYED MAN TO SIRE GENIUS CHILD. PRIZE: $100 IN GOLD
When bluestocking bookworm Theodosia Worth resolves to bear a baby for her childless sister, she decides an advertisement is the most practical way to find a father. Leaving behind the comforts of Boston, she travels west in the hope of striking a business-only arrangement with a likely candidate.
Hired gun Roman Montana gallops into the dusty Texas town on his silver steed, not knowing he's been hired to guard the luscious body of a golden-haired, whiskey-eyed beauty with plenty of "book smarts" but without a lick of common sense. Roman is forced to protect the infuriating woman—and her infernal parrot—from the lechers who respond to her ad.
Roman may not be a genius but he's smart enough to realize he's the only true candidate for the job of the "stud" who can make all of Theodosia's dreams come true. By proving he's up to the task, he just might earn a prize more precious than gold—Theodosia's heart.
Winner of the Affaire de Coeur Reviewers Choice Award for "Best Historical Romance"
More info →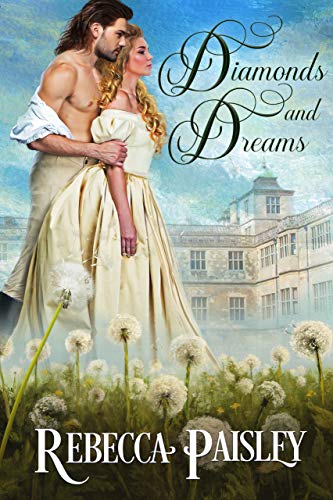 Goldie Mae needs a duke. If she doesn't produce one, she'll lose the charming English estate she calls home. When a tall, dark stranger with a sardonic drawl and glittering green eyes drags the golden-haired beauty out of a pond to "save" her from "drowning", she believes she's found the man who can make all her dreams come true. She offers to give the bemused fellow "duke lessons", not realizing she is instructing the very man born to the role.
Saber Tremayne, the Duke of Ravenhurst, is known as the "Diamond Duke" because the untimely death of his fiancé has chilled his heart to ice. Weary of being pursued by fortune-hunting beauties, Saber can't resist going along with Goldie's hare-brained masquerade. As Goldie begins to melt his icy heart one kiss at a time, Saber finds himself falling beneath the tender spell of a woman who will always prefer a crown of dandelions to a diamond tiara. But is it too late for the disenchanted duke to learn the most important lesson of all—how to love again?
More info →

The Change that devastated the earth did not destroy Theo Waxnicki. It made him something more than human–eternally young, eternally beautiful . . . but not immortal. When he dies on a mission against the Strangers, he is lost to the darkness . . . until a miracle lady brings him back.
Born during the apocalyptic storms and earthquakes that left the world in ruins, Selena has dedicated her life to easing the pain of others as they slip into death. But Theo is different. He is the first in her care ever to survive.
Responding to Selena's tender touch, Theo starts to live again–to feel and desire again. But joined in a world of terrors, the secrets they can never share make them targets….and love could be the ultimate betrayal.
More info →