Browse by Genre
Featured Books
A Scottish tale of privateers, whiskey, handsome men in kilts, family, and the fiery young woman who dared to love a MacLeod.
As the fourth MacLeod son, Donnan MacLeod does not have to take on the responsibilities his older siblings do. He is free to keep his business private. As a privateer, he sails the channel looking for smugglers. Very elite smugglers.
It's not until he returns to Skye for his mother's birthday that Donnan begins to lose control of his life. And it's all because of a woman, the one woman he's loved since childhood. The woman he desires above all others - that is, should he ever think of taking a wife.
Rosalind, strong willed and opinionated far more than most, is determined to find out what Donnan is hiding. Never before had they kept things from each other, but Rosalind is convinced he's keeping something huge from her.
Everything changes in the blink of an eye.
Stowing away in the back of Donnan's coach, Rosalind changes their lives forever. The adventure begins...
More info →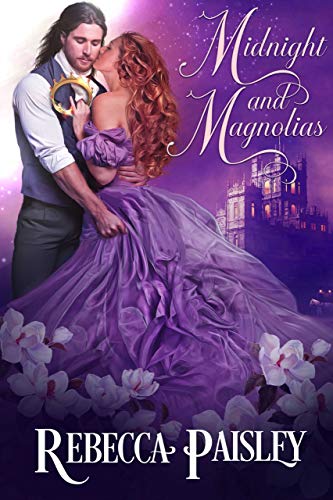 Once upon a time…
Peachy McGee has always dreamed of finding her own Prince Charming and living happily ever after. When an unscrupulous doctor tells her she's dying, she resolves to live the last of her life to the fullest—and sets sail for the tiny island kingdom of Aventine to marry herself a prince.
But while Seneca, the heir to the Aventine throne, is wealthy and unbearably handsome, his aristocratic arrogance infuriates the flame-haired hellion. And Peachy is not about to let any domineering blue-blood have his royal way with her—not unless Seneca reveals the noble soul hidden beneath his guarded mask…and learns to love the charming country miss, outrageous quirks and all.
More info →

Ronan was a legend among men...and the last thing he needed was a troublesome woman. Yet this fierce Irish warrior took a deathbed oath to protect a chieftain's rebellious daughter.Triona was a hellion of a woman...who would let no man rule her. Raised in the ways of a warrior, she defied Ronan's ev...
More info →