Browse by Genre
Featured Books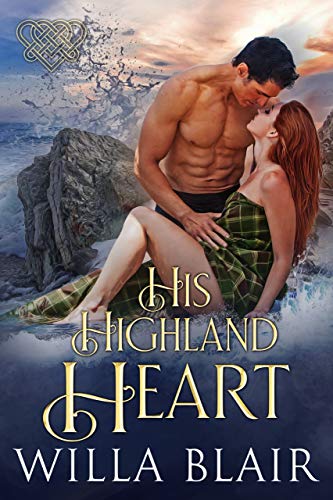 Shipwrecked in enemy territory, Euan Brodie fears the rest of his crew are at the bottom of the Moray Firth. While he searches for his crew, the youngest barely fifteen years old, he must evade Clan Ross warriors. Yet when he sees a lass about to drown in the incoming tide, he risks capture to save her.
Along with two other Munro lasses, Muireall Munro was taken by Clan Ross raiders nearly a month ago. She's yet to be claimed as a Ross bride. Still, after two failed escape attempts, her hope is waning of ever seeing her home and the younger brother she was raising. But the stranger who pulls her from the surf will change her life forever.
If Muireall reveals who she really is, the delicious man who just saved her life will want nothing further to do with her—yet she needs him if she is ever to escape her Ross captors. If Euan reveals who he really is to the woman he saved, he risks not only his life, but his clan. Left with no choice, can they save each other while they fall in love?
More info →

When Angus MacDonald, Lord of the Isles, agrees to harbor Robert the Bruce from the viperous English fleet, they are forced to be on the constant move. When they arrive in Ulster seeking support from kin, they are met with a brutal battle. As Angus escapes, it is not a man who challenges him in a hidden birlinn. A wee wisp of a lass faces him with a battle axe in her hands. Aye, he can steal the boat and rescue his king, but he cannot bring himself to throw a woman overboard. Moreover, if he lets her go, she'll raise the alarm for certain. With no choice but to bind her wrists and take her captive, he races against time to save his men. As they seek refuge, the woman proves feisty and clever beyond her worth, a complete thorn in Angus's side, no matter how bonny she may be. However, once Angus discovers the lass is Anya Chathain, granddaughter of his nemesis, Lord Guy O'Cathain, the king insists the only solution is for the pair to marry. But will this union of two hated rivals erupt in passion or war?
More info →

Bruno "Fence" Washington survived the apocalypse – emerging from a Sedona cave into a strange and terrible new world… 50 years later. Now, scouring for answers about the malevolent Strangers, the former extreme sportsman encounters a woman who calls to his every desire.
Try as she might, Ana can't resist the man who tempts her in ways she never knew possible… whose touch elicits truths she swore never to reveal. But as they face a new evil rising up from the rolling ocean, it could mean blanketing the world in unending night – and his end.
More info →